By
Phil
- 16 October 2017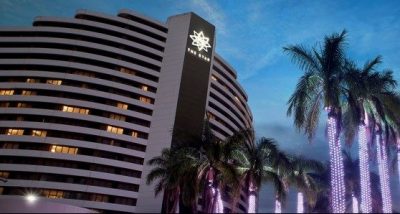 Having recently kicked a previously approved resort casino licence into touch, the Queensland government has now come out in support of a second casino being built on the Gold Coast.
It will launch a 'worldwide expression of interest' campaign to choose a developer.
Premier Annastacia Palaszczuk has confirmed her support for a second casino licence in a letter to Queensland Mayor Tom Tate.
Ms Palaszczuk said: "As I advised Gold Coast Mayor Tom Tate in my letter, the Palaszczuk Government is currently considering the next steps for the integrated resort development process for the Gold Coast. The Queensland Government has been clear that its decision to terminate the ASF Consortium proposal for the Gold Coast Spit does not rule out a future Integrated Resort Development on the Gold Coast."
Mayor Tate added: "When we get knocked down, we get back up. I don't believe in monopolies. Council will withdraw its proposal (to build the integrated resort on the Southport Bowls Club site) to ensure everyone has an even playing field and we'll have a look and test the market to see who's got the best option for the city. When you put that together initially, you're trying to go 'well this will activate our CBD'. I'd say to everyone now — to give certainty to the bowls club and tennis club — that it's opened up to the whole of the city and that site is no longer necessary."
ASF Consortium was to invest A$3bn in a resort casino having won the rights of preferred operator during the former Government's 2012-13 expression of interest, however its plans to build the Integrated Resort at The Spit, were recently rejected by the State Government. Las Vegas operator Caesars Entertainment had been keen to invest in that project and could yet launch a solo bid whilst Crown, the operator behind The Star, formerly Jupiter's was also involved in talks with ASF.
The Chinese-backed group of investors behind ASF Consortium are considering legal action against the government of Queensland acclaiming it lost A$12.1m due to the project's cancellation.
"Over the coming months, ASF is undertaking appropriate next steps in seeking a suitable and equitable conclusion to the matter and is in discussion with the Queensland State Government," it said.