By
Phil
- 7 October 2022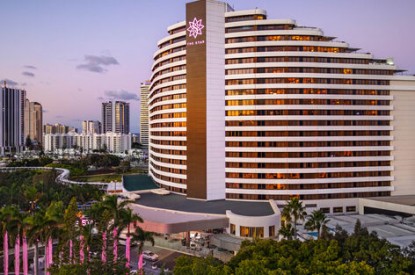 Star Entertainment Group has been found unfit to operate casinos in Queensland by the state government in a report conducted by Robert Gotterson AO.
It runs casinos on the Gold Coast and in Brisbane. It has already been ruled as unsuitable to hold its licence for the Star Sydney in New South Wales
Queensland Attorney-General and Minister for Justice Shannon Fentiman said: "Considering the serious and concerning findings of the Gotterson Review and his advice regarding suitability, I have formed the view that The Star is unsuitable to hold a licence in Queensland. In accordance with the legislation, once a formal determination of unsuitability is made, The Star will be given the opportunity to respond to that finding through a show cause process.
"Following the show cause process, a range of remedial actions will be available to Government, including fines, suspending or cancelling licenses, and as recommended by Mr Gotterson, appointing a special manager, as has been done in Victoria. "Making sure Queensland casinos operate lawfully is a priority for the Government," Mr. Fentinan added. "That's why I am pleased to announce that the Government supports in principle all recommendations of this review."
The government will increase the maximum penalty for casinos to AU$100m. A manager will be employed to oversee Star's remediation.
Ben Heap, Executive Chairma of Star said: " The Star Entertainment Group notes that the final report in connection with the independent external review into the operations of The Star's casinos in Queensland undertaken by The Honourable Robert Gotterson AO under section 91 of the Casino Control Act 1982 (Qld) has today been made public by the Queensland Government. The Attorney-General has responded to the report saying she has considered the findings from Mr Gotterson, and the findings in the Bell Review in NSW, and formed the view that The Star is unsuitable to hold a casino licence in Queensland.

"The Attorney-General has asked the Office of Liquor and Gaming Regulation (OLGR) to begin
preparing materials to issue The Star with a show cause notice. The Star is currently considering the report and the matters raised by Mr Gotterson and will continue to work cooperatively with OLGR."