By
Phil
- 26 February 2016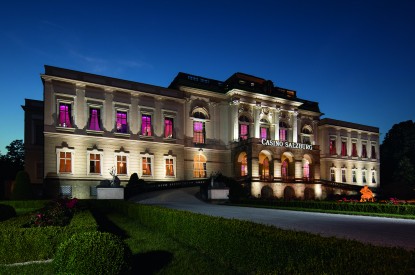 With the threat of litigious action looming, slot manufacturer and casino operator Novomatic is now partnering with Sazka Group, which represents the investment group KKCG and Emma Capital, to ensure the growth of Casinos Austria.
The pair had been going head to head for a majority shareholding in the Austrian group, snapping up shares wherever they could, but had forced each other into an awkward cul-de-sac.
Sazka had planned to increase its share in Casinos Austria, asserting that its 11.3 per cent ownership gave it the right to first refusal if any shares were being sold.
However this bid was blocked at a Casinos Austria shareholder's meeting in October which instead attempted to pave the way for Novomatic to increase its own stake via the purchase of a 16.8 share owned by private shareholder MTB.
Emma Capital's Jiri Smejc claimed that his company had been mistreated by Austrian authorities. He alleged it had been 'discriminated against by the Austrian finance ministry' and promised legal action.
However, the two have now opted to work together instead of against each other. Their long-term strategic partnership will see the groups becoming equal partners in a joint venture company involving their purchased and soon-to-be-purchased shares of Casinos Austria and the Austrian Lotteries, equating to more than 51 per cent of the company.
Novomatic CEO Harald Neumann said: "This is the first important step towards provide Casinos Austria with a clear ownership structure and securing the company's long term future in its national and international markets. It is important for us, to reach a common understanding with all shareholders on the way forward."
Štěpán Dlouhý, Investment Director of Sazka Group, added: "We are very pleased to partner with such a strong partner as Novomatic and we are convinced that our cooperation for the future success of Casinos Austria will be crucial. We recognise the importance of Casinos Austria in Austria and have always stressed our intention, together with our Austrian partners to develop its casino and lottery business."
The clear objective is also to terminate the existing litigation between Sazka Group and the MTB Private Foundation and the Medial Beteiligungs GmbH with regard to any pre-emption rights as soon as possible and to establish an effective and sustainable joint shareholding.
Subject to antitrust and regulatory approvals, the two groups intend to establish a common joint venture company, in which the respective shares of Casinos Austria can be introduced together to establish a cooperation on an equal footing and to pool the existing expertise and best for the future development of the operator.
Casinos Austria and Austrian Lotteries Group achieved record results in 2014 with revenues for the year in excess of €3.6bn, an increase of 2.3 per cent compared to the previous year. Casinos Austria owns 12 casinos in Austria as well as lottery business Österreichische Lotterien, which includes Lotto, EuroMillions and Rubbellos scratch-off tickets as well as the WINWIN Video Lottery Terminals (VLT) outlets.
Novomatic reported turnover of more than €3.8bn in 2014.
Sazka Group is a company that will hold all the gambling investments of KKCG and Emma Capital, the latter of which is the largest shareholder in Greek gambling operator OPAP, which reported sales of more than €4.2bn in 2014.