By
Phil
- 27 January 2019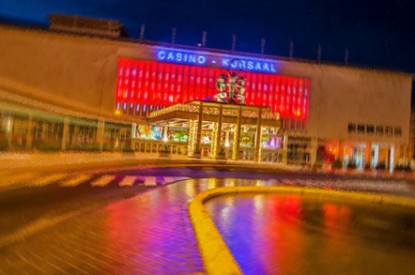 The owners of Casino Dinant is set to take over the operation of Belgium's largest casino; Casino Kursel Ostend on the West Flanders coast in 2021.
Jurgen De Munck, Managing Director of system and jackpot company DRGT and also the CEO of Casino Dinat, was awarded the license by the outgoing Council leader Johan Van de Lanotte in late December 2018, before giving way to a new assembly.
The property's current owners Partouche, who has run the casino for the last 16 years, will contest the decision in court.
The new ownership will become effective from the summer of 2021 with the licence lasting for 15 years. Partouche recently invested €4m renovating the gaming floor at the casino.
Mr. De Munck said: "In my opinion, this is the most transparent and honest procedure I have seen recently with the highest bid being selected."
The group will pay €6.7m at the beginning of the contract, followed by around €600,000 to the municipal budget each year.
This isn't the first time Mr De Munck has taken over a Belgium casino licence from Partouche. In December 2013, he took over the operation of the casino of Dinant from Groupe Partouche, for little more than €10m.