By
Phil
- 19 January 2021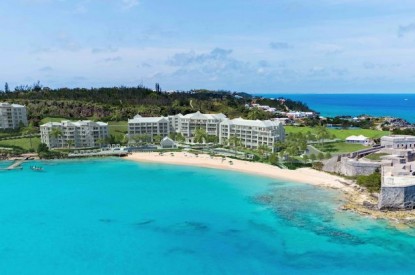 Bermuda Prime Minister David Burt has promised in the national press that the island nation will open its first casino this year with a total of four casino resorts to be developed.
The Bermuda Casino Bill was approved with no opposition in 2016 with the Prime Minister saying the 'island's banks' had been holding things up.
Speaking to the Royal Gazette, the Prime Minister said: "I am expecting certainly that we'll have a casino, at least one casino, operating in Bermuda this year and we'll continue to work on that. But it has not been easy. If it would have been easy, we would not be sitting here in 2021, about seven years after the former Government passed the Casino Gaming Act, without a casino in the country."
The first casino is expected to be housed in the St Regis Bermuda Resort which will be situated in St. Catherine's Beach in St George's which is expected to open in the spring with a casino. Once completed, the resort, which has been developed by Hotelco and designed by OBMI Design, aims to 'become the most luxurious development on the island.'
Laura Purroy, the General Manager of Hotelco, said: "The progress made at the St Regis Bermuda Resort development has been significant and the continued support of the East End community and Government has proved to be equally significant. We are excited about the opening and reopening of both hotels in April 2021."
The Hamilton Princess Hotel already has a provisional licence from the Bermuda Casino Gaming Commission. In August 2017, international casino operator Century Casinos announced a partnership with the Hamilton Princess Hotel & Beach Club in Hamilton, to operate a 12,000 sq. ft. casino offering 17 gaming tables, 200 slot machines and an automated roulette machine on its main casino floor, high limit area and salon privé.