By
Phil
- 14 September 2021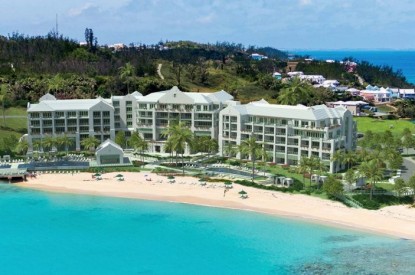 Hotelco, the company behind the St Regis hotel development in St George, Bermuda, has now submitted a formal application to the Bermuda Gaming Commission to bring a full casino licence to the hotel during the island's summer months.
The aim is to launch a 5,500 sq. ft. gaming floor with a variety of options for guests looking to roll the dice, in addition to a salon privé with two private tables.
Bermuda's Premier David Burt said: "I can advise that the commission held a meeting on August 24, at which the application for a casino licence was considered. It's my hope, dream and expectation that we will have a casino opening before the end of the year"
Despite his support for the project, Burt said he could not confirm any date or make promises yet as the final decision relies upon the commission. Despite this, he remained confident in the casino launching.
Situated in the historic Town of St. George's, an UNESCO World Heritage site, and nestled among the soft sands and turquoise water of St. Catherine's Beach, the resort is the first Marriott International luxury brand property to debut on the island.
"Bermuda has long served as an exclusive destination for the global luminaries, making it the ideal location to debut a glamorous new St. Regis resort. Much like the island, St. Regis is steeped in rich history, offering a storied past and exciting future," said George Fleck, Vice President and Global Brand Leader for St. Regis Hotels & Resorts. "The St. Regis brand's founding family, the Astors, spent time on this beautiful island more than a century ago. Now, the House of Astor's celebrated traditions and rituals will bring this visionary spirit, avant-garde style and impeccable service back to Bermuda where our address is your muse."
Spanning St. Catherine's Beach in a gentle arc, the resort features 120 elegant guestrooms, including 21 suites and an ultra-luxury residential development offering two and three-bedroom residences.