By
Lewis
- 18 May 2018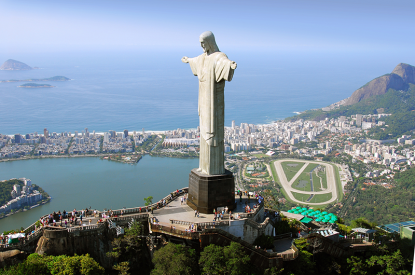 With gaming legislation set to go before the House of Deputies Deputy Joao Carlos Bacelar has come out in support of an all or nothing approach when it comes to opening up the market. According to Bacelar with just the regulation of the illegal street lottery known as the Jogo do Bicho (the Animal Game) the government could see huge increases in tax revenue. "We need to end this hypocrisy in Brazil. The game is practiced even with the ban and fails to raise $20 billion for the government," he said. "With just the liberation of The Animal Game we would bring more than 450,000 jobs in Brazil into legality. We want to create jobs and generate taxes, develop a local lucrative production chain."
According to the deputy, a sector in the Lower House linked to a right-wing party is still currently defending the inclusion of casinos as part of the General Law of Tourism, which would mean that other types of gaming would be left out. Furthermore, the President of the Podemos party in Bahia said that foreign capital used to build casinos does not create jobs. "We are fighting. Legalise everything or nothing, " he said.
Bacelar, a long time supporter of opening up the market, criticised the Ministry of Tourism before the Lower House in February by pointing out that ten casinos in the country would only create 20,000 jobs, while the legalisation of a much wider offer such as betting and bingo would generate more than 700,000 jobs throughout Brazil.
In February The President of Brazil's House of Deputies Rodrigo Maia, announced that he would begin the voting process of the projects that are part of the "Mais Turismo" ("More Tourism") project. In March Deputy Paulo Azi, who oversees the Chamber's Tourism Committee, pushed for a single urgency vote on the combined legislation, which would bypass the need for further committee input and move the bill to a vote by the full Chamber and added the casino only clause as a last-minute addition to the legislation. However, this caused uproar amongst a number of members of the house.
A month later, members of Brazil's Chamber of Deputies agreed to remove integrated resort casino language after Azi declared that there was "no agreement" on including the casino only proposal. Pro-gaming deputies still hope to pass bill PL 442/91 which would allow states with more than 25 million inhabitants to have a maximum of three casinos. States with populations between 15 million and 25 million will be able to have two, and those with less than 15 million inhabitants may have one casino. The bill would also allow for bingo and electronic bingo, which would come under the supervision of the municipal governments with the number of bingo machines on site depending on the size of the population. Meanwhile the popular Animal Game would be legalised and be put under the control of the state.
Related Stories