By
Phil
- 26 November 2021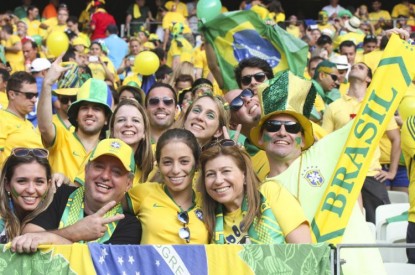 A Brazilian Congressman has asked for more information regarding the granting of federal sports betting licenses. Deputy Kim Kataguiri put forward a formal request for information expressing his concern that the licensing process may go against the public interest as it might not be open to a public tender. The schedule was outlined recently by head of the Secretariat of Evaluation, Planning, Energy and Lottery (SECAP) Gustavo Guimarães during a conference during which the official stated that SECAP was working on several different fronts in order to ensure that the privatization of sportsbetting went ahead of the FIFA World Cup Qatar 2022.
According to the congressman, although the Federal Government is allowed to launch sports betting without a tender this opportunity would go against the principles of transparency and the public interest. He also put forward a number of other important questions regarding the licensing process including how state run sports betting would affect the licensing of sports betting on a national level. Sports betting is categorized as "sports lotteries' under Brazil's latest sports betting laws and many states have begun the process of developing and offering sports betting within their own state.
Kim Kataguiri requested a response to the following questions: What actions are being looked at when it comes to implementing the regulation of sportsbetting by SECAP in Brazil? What is the impact of sports betting regulation in Brazil in terms of granting subsidies and collecting taxes? What is the impact of sports betting regulation in Brazil in terms of creating new jobs? Is the information that the Federal Government intends to grant, free of charge, without bidding and covering the entire national territory, licenses for the running of sports betting true?
Finally he asked that if there was no federal bidding process planned was the impact of the sports betting licensing already being carried out by individual states being taken into account. Many states have issued requests for proposal (RFP) to identify qualified firms that would meet the essential requirements to develop and offer sports betting. This includes State of Rio de Janeiro although the tender suspended for now. Other states such as Rio Grande do Sul and Maranhão have launched preliminary studies and public consultations into launching sports betting. Similar moves are underway in the state of Amazonas and in July the state of São Paulo announced the call for applications for sportsbetting.