By
Phil
- 2 August 2019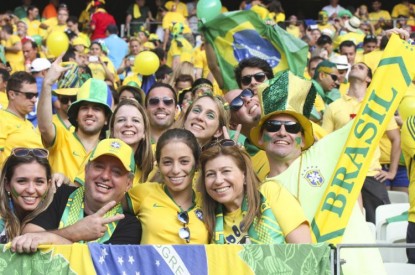 Changes to Brazil's sports betting laws are gathering momentum now that the government has launched an electronic public consultation on the issue.
The Secretariat of Evaluation, Planning, Energy and Lottery (SECAP), which comes under Brazil's Ministry of Finance, has launched a public consultation to collect suggestions regarding the regulation of sports betting.
Through the consultation, the Ministry of Economy aims to establish a regulatory model aligned with the best global practices, which provides a competitive environment for the industry. It must address essential issues for the future operation of sports betting, with the adoption of modern practices of security, integrity, responsibility, corporate social responsibility, fraud prevention and money laundering.
Brazilian citizens have until August 31 to send their contributions, ideas and suggestions via e mail. There are seven questions in all and citizens have been asked to provide answers to each along with additional comments.
The seven questions ask participants to provide opinions on the way sports betting revenue will be shared. How sports betting should be regulated. Which jurisdictions could serve as a model for how sports betting can be run. What the government can do to prevent money laundering and other legal measures that the government could adopt as well as oversight measures. It also asks participants to offer suggestions as to how the process could be made more appealing to potential operators as well as the minimum number of companies which would be allowed to operate sports betting in Brazil. The survey finishes by asking how the current law now being drafted could be improved upon and what would be the ideal regulatory model while taking the national legal system into account.
After years of failed initiatives to get any kind of pro sports betting bill off the ground Brazil is now moving forward with provisional measure 846/18 as it was originally called (the bill is now called Law 13756/2018 as it is under review before being put before the full plenary) that will allow for both online and land based sports betting as well. The measure found overwhelming support and was passed through both chambers in record time. The new government, which will came into power on January 1, is firmly behind the new distribution of lottery funds and the new act.
Sports betting and online gaming is covered in only the most generalised terms. However the Ministry of Finance is believed to be making progress on the issue with an announcement expected soon when it comes to how sports betting will be regulated.
Image By Danilo Borges/copa2014.gov.br Licença Creative Commons Atribuição 3.0 Brasil – Quartas de final – Brasil x Colômbia – Castelão – Torcida, CC BY 3.0, https://commons.wikimedia.org/w/index.php?curid=33763791