By
Phil
- 8 May 2018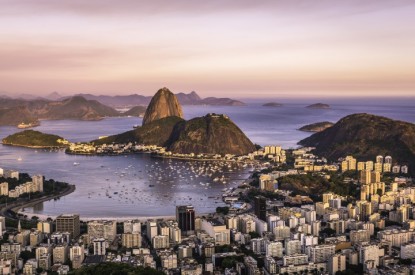 The President of Brazil's House of Deputies Rodrigo Maia has told press that he plans to hold meetings with legislators regarding new laws, which would allow for gambling. Crucially new laws would centre on casinos and online gambling only.
This would mean that current plans that would have allowed for a much larger expansion of the market could now be abandoned.
Maia made the comments having travelled to Rio de Janeiro last week to attend an event organised by the Brazilian Association of Hotels as well as other business entities in Rio de Janeiro to discuss projects in the House that are of interest to the state. Maia said that the regulation of casinos is important for Rio de Janeiro and for the country at large, since it could generate jobs and increase income for state governments.
Talking to press as he was leaving the hotel in the west of Rio de Janeiro, Maia said that there were a number of gaming projects waiting for a vote in the House, a fact that was complicating debate over the issue. The idea he said now is to restrict discussion so that it revolves around Internet gaming and casinos.
"We are going to talk (with legislators), some politicians are asking for bingo, (and) slot machines, but we want to present (a project) for casinos and internet games as Brazil does not receive anything for it," he said referring to online gambling.
The centre-right politician and a member of the Democrats party announced in March that he would run for President with a market-friendly platform advocating tax cuts and more efficient public spending. The elections will be held in October. While he ranks low, according to the latest polls, Maia no longer backs the coalition government of President Michel Temer who has been engulfed in a number of corruption scandals of late and is aiming to win over Brazil's political centre as Temer's centre-right party Democratic Movement Party loses influence.
Maia has been a long time supporter of large-scale casinos as part of entertainment complexes and resorts. According to Maia, studies show that if integrated casinos and hotels were approved then it could lead to the creation of 250,000 to 300,000 jobs in the country, as well as revenues of up to R$25bn for the government. It is estimated that up to 32 casinos could be built in Brazil, if the project is approved and consensus achieved.
Related Stories