By
Phil
- 21 June 2022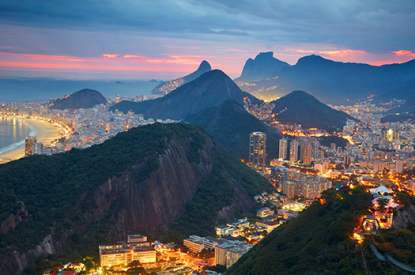 A lawmaker has said that the gambling bill now in the senate will not be debated before the end of this year. Carlos Francisco Portinho, who leads President Jair Bolsonaro's government in the Senate, said that proposals which have a high-impact, such as fiscal and administrative reforms, the privatization of public companies and the legalization of gambling, will be postponed until next year.
"It is difficult to carry out a fiscal reform in the last year of government, as well as to advance games of chance, arms legislation or education at home. All this is easier to achieve with the renewal of the president's mandate . . . It will be easier with the beginning of a new government with legitimacy revalidated by the vote," Portinho said in an interview with Valor.
In another interview with the O Globo, Portinho once again affirmed that the opening up of the market along with other controversial issues would be postponed. Asked about the government's main projects for this year, the new leader pointed out that there would be difficulties in getting them through in an election year.
"This is a year of few weeks of work, because it is an electoral year. During the electoral period, absences are not counted, according to regulations. From July 17 to the end of October, the country's attention will naturally focus on the elections. Afterwards, we will have another two months, which will depend on the results of the elections," he said.
Direct presidential elections are held in Brazil as part of the general elections every four years. The current electoral law provides for a two-round system in which a candidate must receive more than 50% of the vote to win in the first round; if no candidate passes the 50% threshold, a run-off is held between the top two candidates.
Brazil's former President Luiz Inacio Lula da Silva, is vying to replace Jair Bolsonaro in the country's October elections. Bolsonaro is losing popularity due partly to his disastrous response to the COVID-19. Meanwhile high inflation and increasing fuel prices have also diminished his popularity further. Any changes to gambling policy hinge greatly on Bolsonaro's future and this in turn also depends on the evangelical caucus. Evangelism has been on the rise for years (a third of Brazilians now identify as evangelicals) and it was Bolsonaro's ability to tap into this support base which helped him get elected. Evangelical leaders have repeatedly come out against any liberalisation of the market.