By
Phil
- 22 January 2016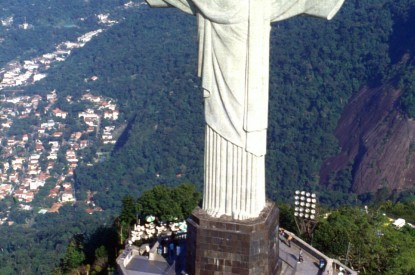 President of the State Lottery of Rio de Janeiro (LOTERJ), Sergio Ricardo de Almeida Martins has criticised the new gaming law now heading for debate in the Brazilian Lower House.
While recognising that new laws are necessary in order to generate much needed income for the state Mr Martins expressed his concerns that new rules will give far too much power to the federal government.
In an opinion column published by local daily Jornal O Globo he said that the new law in its current form creates a "monopoly in the twenty first century, since it gives the federal government the right to establish, provide and, consequently, raise taxes on legalised gambling while the states will only be given the burden and cost of supervision." Mr Martins specifically singles out Article 5 of the law which is generating "a lot of concern amongst states and municipalities in Brazil," he said.
"Rio de Janeiro, in particular, will be greatly harmed if the project is approved as it is, as it will create a huge negative impact on revenue. To look at it in tangible numbers, states such as Rio de Janeiro and Minas Gerais, which have had organised state lotteries for over 70 years, could lose around R$4bn a year. San Pablo would lose between R$8bn and R$10bn, according to international studies," he said.
However Mr. Martins hailed new gaming legislation as a lifeline "in times of crisis" and defended the creation of a "regulatory framework for gaming in Brazil." He also welcomed new casinos in Rio de Janiero saying that: "We want not one but several casinos in our state. Rio de Janeiro saw a golden age when casinos and bingos were allowed, and Rio must have more and more opportunities for entertainment."
Mr Martins singled out a number of locations in the state with "great potential for casinos" particularly the area of Porto Maravilha in the capital, La Barra da Tijuca on the Atlantic Ocean, The Costa Verde (The Green Coast) and the popular tourist destinations of Cabo Frío and Búzios.
In December the Special Committee on National Development approved Senate Bill Brazil 186/2014 which seeks to establish a regulatory framework for the legalisation of both land based and online gaming. The text of the new version of the bill would allow for 35 casinos, with at least one per state while some states would be permitted to have as many as three, depending on the population and the economic outlook in each state.