By
Phil
- 19 November 2017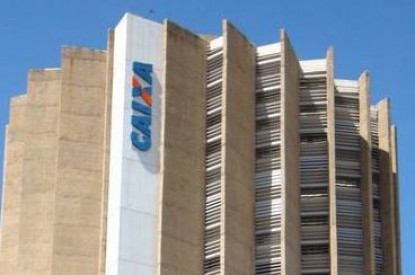 Gilberto Occhi President of the largest state owned bank and lottery operator – the Caixa Econômica Federal (CAIXA) said that the bank wants to act as the supervisory body of both land based and internet gambling in Brazil.
Occhi said that the legalisation of gaming could generate around R$20bn per year and that online gaming could generate the largest revenues. Speaking at a ceremony at the Planalto Palace, Occhi told reporters: "The country does not have a gaming regulatory agency and Caixa is today an agency that has credibility and respect."
According to Occhi, members of Caixa have already discussed the issue with senators Ciro Nogueira and Fernando Bezerra both of whom have been key players in developing new gaming laws now under consideration in the Committee on Constitution, Justice and Citizenship (CCJ) in the Senate.
"You're going to need payment participation, surveillance and monitoring. We are the only institution authorised to promote games in Brazil, our request to parliamentarians is that we can participate in this management," the bank President said on Monday (November 13th) adding that it did not expect to be the supervisory body for all aspects of the industry but would be given the task of paying out winners.
Occhi also said that Brazil was losing out as revenues were leaving Brazil as players bet offshore. In addition land based casinos would bring investment into Brazil. However, land based casinos would be used more to bring investment to lesser-developed areas of the country he said.
The bank is uniquely well placed to oversee the industry as its lottery sales network is extremely well developed and extensive and encompasses the entire territory. There are now 35,000 service outlets nationwide including 13,251 lottery shops. Brazilians can also pick up benefit cheques at lottery offices and carry out basic banking services giving lottery outlets greater appeal.
In addition, the news comes after Senator Benedito de Lira (PP-AL) presented a report in favour of the approval of pro gaming bill PLS 186/2016 to the Committee on Constitution, Justice and Citizenship (CCJ) in the Senate last week. Members of the committee could vote on the new version of the law at their next meeting meaning that it could then go before the full house for a vote.