By
Lewis
- 13 July 2023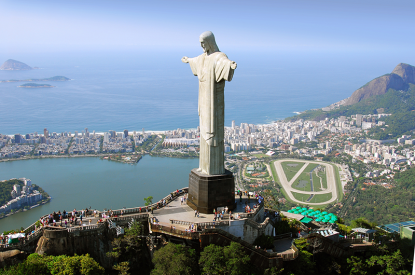 Gauselmann Group partner, Eyas Gaming is collaborating with Brazil's sports media company Lance! to develop and operate the brand from its offices in Gibraltar and Malta.
"We are excited to collaborate with Lance!, one of Brazil's leading independent media companies specialising in sports news. We believe this launch signals our ambition in creating lasting B2B relationships with exceptional partners around the world. It also showcases our ability to adapt to different markets, operating across all products and verticals," explains Adam Joseph, CEO of Eyas Gaming.
The partnership will see the launch of free-to-play game 'Acerte6' in which players can test their knowledge by predicting six correct football scores on a weekly basis, with R$1,000,0000 up for grabs as a top prize.
Operated on the Bede Gaming platform and using the Kambi sportsbook, Lance! Betting will offer users a wide range of sports markets and betting options, with a product extensively tailored for the market. Lance! CEO, Marcos Moraes, added: "We are excited to establish this strategic partnership with Eyas Gaming, a renowned company in the global gaming market. With a secure and reliable platform, we will provide an excellent service to meet the demands of our users."