By
James
- 13 November 2023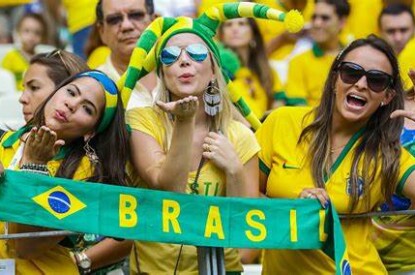 As many as 34 football clubs in Brazil have spoken out against the proposal that aims to ban sports betting sponsorship in football. The teams all belonging to the Brazilian Football League (Libra) and the Liga Forte União (LFU) released a statement criticising amendment 38-U, by Senator Eduardo Girão included in the report of the Senate's Sports Commission (CEsp).
In a statement published Friday (10 November), the clubs Vasco, Flamengo, Botafogo, Atlético Mineiro, Grêmio Paysandu, Santos, and Goiás amongst others, took a stance against the amendment. According to the statement they have worked proactively with the National Council for Advertising Self-Regulation (Conar) which is responsible for ensuring ethics in advertising content.
"The complete ban suggested by the Sports Commission, however, in addition to being fruitless for its proposed purpose and deviating from the purpose of the law, which is to regulate the type of fixed-odd betting, would represent direct and irreparable damage to the main current source of revenue of Brazilian football, in addition to the risk of interfering with existing contracts."
"As a result, the Clubs request that the Economic Affairs Committee as well as the Plenary of this respectful Senate reject the harmful amendment No. 38-U to PL No. 3,626/2023, protecting Brazilian football, and the principles of free enterprise and freedom to contract," they said.
Last week the Senate Sports Commission (CEsp) voted in favour of the official report on Brazil's sports betting bill. The report was filed by the bill's rapporteur Senator Romário. A number of amendments were made to the text
In the revised version of the bill sports betting advertising in sports arenas was banned completely as was sponsorship as an amendment put forward by Senator Eduardo Girão was accepted. According to the text, the bill was amended to "prohibit advertising or commercial advertising in sports arenas and in any mass media such as newspapers, magazines, television, radio and social media, between 6 am and 10:59 pm." In addition it prohibits "actions that sponsor teams, individual athletes, former athletes, referees, members of professional and amateur technical committees of all sports, as well as championships organized by Olympic sports confederations, recognized and linked to the Brazilian Olympic Committee (COB), as well as the federations affiliated to them of all sports."