By
Phil
- 19 October 2021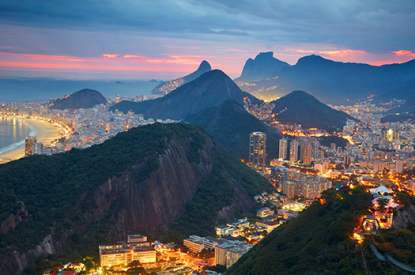 The rapporteur for the Senate Income Tax reform, Senator Angelo Coronel (PSD-BA) in Brazil has said that he is in favour of legalization of casinos in Brazil, as a way to increase federal tax collection for social welfare schemes. According to the senator, legalising gambling would also be a way to offset cuts in tax rates for companies, from a major tax reform bill now being analyzed in Congress. The proposed tax reform would progressively reduce the rates of the Corporate Income Tax, from 15 per cent to eight per cent. In September 2021, the tax was approved by the Chamber of Deputies. However it still depends on the Senate approval and on presidential ratification. 
The senator's proposal provides for the legalization of other types of gambling as well, such as the illegal street lottery known as The Animal Game, bingo and slot machines.  Angelo Coronel told Bloomberg that Brazil's income tax reform could be changed in order to make gambling legal resulting in as much as $9.5bn a year for the government adding that it would be an effective way to raise funds in order to make up for to make up for large cuts  being considered in corporate taxes.
Coronel is a long time supporter of legalising gambling. In August 2020 he announced plans to put forward a gaming bill which would allow for a wide liberalisation of the market. The objective of the gambling bill is to boost the economy, generate more resources and "bring to legality those who have been playing the game for many years". In October 2020 he put forward PL 2,648 / 2019, which would allow casinos in both integrated resorts and outside them in order to raise funds for a new social welfare programmes.