By
Lewis
- 21 July 2014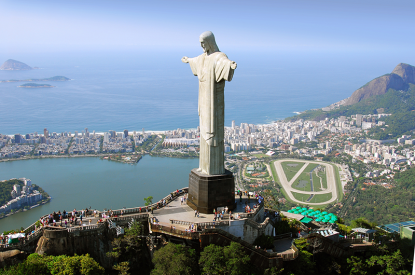 A new bill put forward by Brazilian Senator Ciro Nogueira would permit online and land based gaming and would reflect similar legislation in place in countries in Western Europe. The bill would be aimed at generating tax revenue from the industry and regulate the local market, where according to recent government studies turnover made via offshore sports betting sites alone amounts to around US$300m a year on Brazilian sports. The bill also seeks to regulate land based gaming as well. According to Senator Nogueira, the country's illegal gaming market is already worth around approximately US$18bn.
Brazil is potentially the most lucrative market in the region, but the government has been traditionally averse to open up the market even though Brazilians routinely gamble via offshore betting sites and via an illegal street numbers game called "The Animal Game." While gaming online is banned and there have been a number of moves put forward in both the Lower and Upper House to block internet access to offshore betting sites, the huge popularity of online sports betting has of late made the government rethink the issue and consider proposals which would not only provide the national lottery organisation of Brazil (CAIXA) with the right to offer online games but would also end the ban on land based sports betting as well.
In January 2012 CAIXA along with the Ministry of Finance began to look at ways to offer sports betting online and in sports betting shop where locals would be permitted to bet on the outcome of local football matches. One of the most significant findings during its investigation was that the amount bet offshore on Brazilian sports was six times the turnover recorded by Timemania — a CAIXA run sports betting game designed specifically to raise cash for local struggling football clubs. Senator Nogueira estimates that today around 8.6 million Brazilians regularly gamble via offshore betting sites.
The purpose of his new bill is to "legalise what today exists even if it is hidden" according to the bill and seeks to establish clear rules when it comes to both the online industry and land based industry. Arguing that Brazil now remains "among the 24.48 percent" member nations of the United Nations who do not allow gambling the bill has now been submitted to the Committee on Regional Tourism Development in the Senate. It will have to then pass through a number of committees before being approved. However, given the reluctance of senators in the past to act on the issue whether the Brazilian government actually does decide to act remains to be seen.