By
Lewis
- 17 May 2016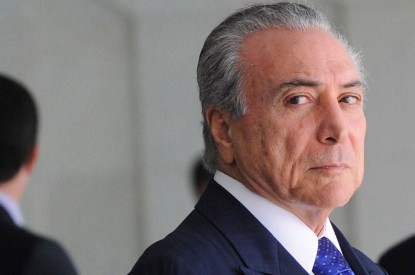 Ministers for Brazil's interim president, Michel Temer, will continue with plans to legalise gambling in order to increase revenue for the state. The Minister of Tourism for Brazil, Henrique Alves, has come out publicly in favour of the legalisation of casinos, bingo halls and the so called "Animal Game."
According to the Minister, who has been a long time supporter of pro gaming legislation, new laws would provide a boost to the economy and the tourism industry. In addition he said that the acting president is not unsympathetic when it comes to pro gaming legislation. According to local sources the impeachment of President Dilma Rousseff could in fact speed up the process of gambling legislation due to Temer's support.
"The idea is to legalise all kinds of gaming. Today's gaming is carried out illegally and without generating any benefit to the state," Alves said.
Meanwhile businessman Geddel Vieira Lima, who has been named as a member of the new cabinet, has also come out in favour of gaming. "Personally, I do not see why we don't play along. I think it is important for tourism and the generation of revenue." Vieira is a key player in the new government and has been charged with working in political relations with Congress. He is also an opponent of the new financial transaction tax known as the CPMF Tax.  The tax is aimed at balancing the country's finances and help reverse the recession and was passed by Congress in December. Pro gaming legislation is seen as being a way to raise much needed income for the state and although there is no official word on the subject could replace the CPMF tax.
The lower house voted overwhelmingly to remove Dilma Rousseff from office on Sunday April 17. The impeachment proceedings surround accusations that Rousseff tampered with the accounts to maintain spending and shore up support in order to help secure her re-election in 2014. Brazil's Senate voted to impeach and suspend President Dilma Rousseff on May 13th.
The government estimates that a new gaming law could generate as much as R$20bn in the first year. The text of the bill would allow for 35 casinos, with at least one per state while some states would be permitted to have as many as three, depending on the population and the economic outlook in each state. Bingos would be permitted in municipalities with more than 150,000 inhabitants.