By
James
- 28 November 2022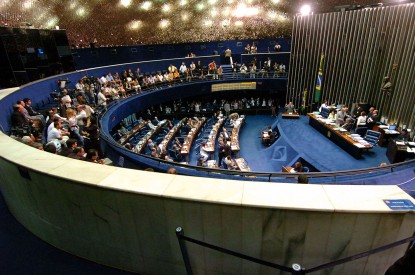 Edinho Silva, communication coordinator for President-elect Lula's transition team and mayor of Araraquara has come out for in support of the regulation of gambling.
Talking on the Canal Livre program, on TV Bandeirantes, Silva argued that regulating gambling would be a way to generate additional tax income in order to fund educational programs. This makes a change from previous proposals which would have used potential gambling tax revenue as a way to increase pay for nurses and other healthcare professionals.
Silva acknowledged that it would be a controversial move as gambling is currently illegal but argued that the government was already losing millions of dollars in potential tax revenue especially now during the World Cup.
"We have to look for new funding sources," he said adding that it was "absurd" that the country does not any earn money from sports betting. "How are we talking about children out of school with the avalanche of bets that Brazil has already experienced being made outside the country without any taxation?" he said on the panel when quizzed by journalists.
"Studies say that the regulation of games would generate R$23 billion in the first year. With these resources, we would have an educational compensation program for children who have been out of schools since the pandemic," he said.
The mayor of the city of Araraquara pointed out that this was a personal opinion and he was not defending the regulation of games as a government sanctioned project.
"I am defending it. I am not on the transition team in the economic area, but I support this. That money should be earmarked for education and educational infrastructure," he said.