By
James
- 16 March 2023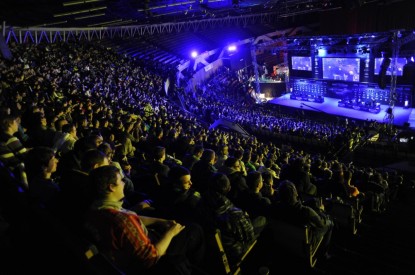 Brazil's Minister of Sports and former volleyball player Ana Moser has doubled down on her claims that eSports are not true sport as true sports involve movement. In an interview with Globo's Esporte Espetacular, Ana Moser was emphatic once again in her claims referring to an evaluation made by the Ministry of Sport eight years ago which ruled that eSport in Brazil can not be recognized as a sport.
"Today, effectively, it is not a sport. This is a process that is independent of me. Within the phenomenon, the sports area has a format that has the issue of movement. Sport is movement, this is a biopsychosocial phenomenon, and bio is very important. As a scientific, biological phenomenon, sport has movement. As a social phenomenon, competition can, at first, be characterized as a sport. But competition by itself does not denote movement in eSports," she said.
Her comments could be significant as the government seeks to regulate online sportsbetting with the provisional measure expected to be published at the end of this March or the beginning of April.
In January Moser said that competitions and video games are not unpredictable, but are fully programmable. Moser then controversially went onto say that eSports would not be part of her remit or her portfolio.
"In my opinion, esports is part of the entertainment industry, not sport. If you play a video game you just had fun. Digital competitions and games are not unpredictable; they are designed by a programmer. It is programming, totally different from real sports," she said.
When asked whether regulating sports betting would be important in order to generate resources in sports, Moser said that "a lot of people are debating this. I, in particular, [find it difficult] to give a position on it".
The Minister's position goes against that currently being adopted by the International Olympic Committee (IOC) which is hosting an Olympic Esports Series in 2023. However the IOC seems equally reluctant to embrace eSports as they are most commonly enjoyed in their current form. Nine virtual sports will be featured, including archery, baseball, cycling, sailing, taekwondo and tennis.