By
Lewis
- 4 September 2019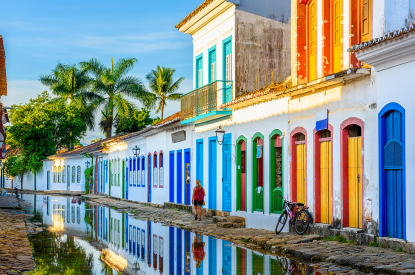 The Brazilian government wants to propose a preliminary version of sports betting regulation before the end of the year. The Secretariat of Evaluation, Planning, Energy and Lottery (SECAP), which comes under Brazil's Ministry of Finance, launched a public consultation in July in order to collect suggestions regarding the regulation of sports betting.
During August, the Ministry of Economy received almost 1,200 suggestions, both from Brazilian and foreign entities and individuals, on how to regulate sports betting,
The interest in defining new rules for the activity had a surprisingly high participation as public consultations on similar topics do not usually receive more than 70 suggestions. The Ministry has decided to submit a draft decree on the subject to the Executive Power and to Congress before the month of December at the latest.
In March the head of the Secretariat for Fiscal Monitoring, Energy and Lottery (SAFEL) Alexandre Manoel Angelo da Silva said that new sports betting rules should be in place within the next two years. According to the official, the government is looking at both online and land based sports betting. "The law stipulates that sports betting must be operated on a competitive basis. Once the definition stage of the competition model has been completed, the government will design the minimum institutional structure in order to implement regulation."
Undersecretary of SECAP said that the economic team is looking at international regulatory models to understand what framework would be best suited to Brazil.
"We are looking to imitate the best practices in the world. We want to focus on the social control of the activity, which avoids vices (for those under 18 years old), that establishes a restrictive framework for money laundering and avoids the manipulation of sports results," he said.
Related Stories