By
James
- 12 June 2023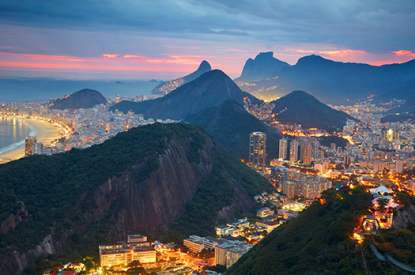 Operation Maximum Penalty has identified the involvement of as many as 72 people as part of an illegal match fixing group according to local newspaper Globo.
The report was based on the analysis of almost 3,000 pages of documents related to the government investigation. So far, connections have been discovered amongst 43 athletes — 60% of the total investigated as part of the scheme. The data also revealed multiple connections of the gang that have not yet been unveiled by the Public Ministry of Goiás. Only nine of the 21 gamblers, financiers and members of the administrative part of the group mentioned in the conversations obtained by the investigators were denounced and became defendants. Three have already given statements and are the target of the new stage of the investigation. Another nine have not been formally identified.
Among the unidentified members there are four members of "Frota Bet", a WhatsApp group used to raise money for betting. This group chat was used as evidence during the last phase of the operation in order to obtain names of players involved and proof of payments made to athletes. In addition to the head of the group, four of the most active financiers of the gang participated in the conversations all using mobile numbers registered in São Paulo.
According to Globo, members raised considerable amounts of money weekly so that the head of the gang could carry out its operations. The profit from the bets was divided between these financiers, the head of the gang and a part was set aside to pay the athlete involved in the scheme.
Another part of the gang in the sights of law enforcement officials for the next phase of the operation is that of intermediaries. In all, eight businessmen, agents and friends of players negotiated with the gang on behalf of the athletes. However, only one of them is a defendant: he is accused of having negotiated a payment of R$100,000 for a player to commit a penalty. One member of the group was even reportedly paid a commission for bringing a new player into the match fixing scheme.