By
James
- 13 March 2023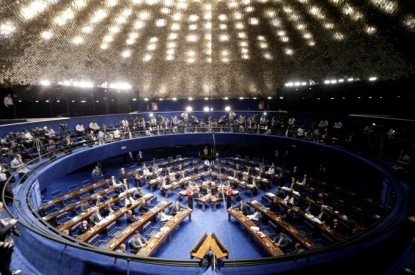 A new sports betting bill has been put forward in the senate. Bill (PL 845/2023) was presented by senators Jorge Kajuru and Hamílton Mourão. The proposal establishes rules for sports betting companies in the market. Senator Jorge Kajuru said that sports betting regulation was a matter of urgency due to the huge proliferation of online sports betting over recent years.
"In my opinion, the time had come to take care of this matter – this wasp's nest. Because of the dizzying growth of the sports betting market and the problems arising from the lack of regulation. And the lack of specific legislation has led companies to base their business abroad, which generates losses to the public coffers due to the lack of tax collection," said Kajuru.
According to the proposal, companies would have to have at least one branch in Brazil, licenses would be valid for five years while taxes would be imposed on winnings and would be collected by the operator. Restrictions on advertising and gambling awareness measures would also be imposed.
"Advertising without brakes can generate serious social problems. It is worrying the number of teenagers and even children who venture into the world of gambling without proper knowledge of the risks to mental health, triggering not only compulsive behaviours but also addictions", said Kajuru.
Part of the taxes collected by the newly regulated industry would be earmarked for public schools in poor communities. The bill will now be forwarded for further analysis in the committee stage.