By
Phil
- 5 May 2022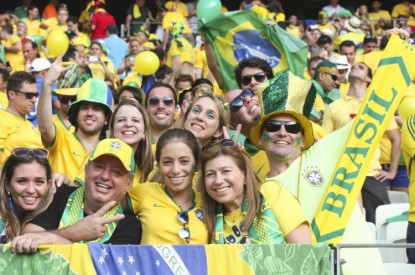 The state of Paraná has become the latest state to authorise its own lotteries and sports betting.  The newly authorised games will be regulated via the state regulatory body Lotepar.
The decision was made via Decree No. 10,843/2022. The State Lottery of Paraná may either run the games itself or delegate the running of sports betting and lotteries to another party.  Income generated by the newly regulated products will be earmarked for public safety, social housing and the financing of other social welfare programs.
Lotepar must guarantee against fraud and regulations also cover strict advertising rules. The decree also creates a Board of Directors as well as a number of other departments which will oversee the development of the lottery and sportsbetting industries in the state.
Paraná is now the fifth state to pass legislation giving it the right to offer its own lottery and sports betting. Rio de Janeiro, Minas Gerais, Ceará, Espírito Santo and the state of Maranhão have also passed similar laws.
In what could be the biggest shake up of the gaming sector in decades states are going it alone and allowing spots betting and an expanded portfolio as the federal government continues to stall on the issue. The expansion of the sector on a state by state level was only made possible by the Supreme Court. In September 2020, the Supreme Court of Brazil ruled that the federal government's lottery monopoly was unconstitutional, paving the way for states to develop state lotteries for each of Brazil's 26 states and one federal district as long as they comply with federal regulations. This means that current operators can extend their offerings while states will begin to roll out their own lottery products within their own state borders.
The ruling came after the state of Rio de Janeiro took the federal government to the Supreme Court of Brazil (STF) when the federal government directed the state to shut its lottery operations after the lottery began to offer new games. Attorney General of the State of Rio de Janeiro argued that due to the closure of the Rio de Janeiro State Lottery (Loterj) in 2017, they would lose more than $3.5m per year. The STF is the court of last resort of Brazil, and its rulings cannot be appealed.
The STF decision could also open up the sports betting market as well. Online and land based sportsbetting was permitted by the federal government in December 2018 via Law No. 13,758/18. Sportsbetting was categorised as a lottery. Consequently all states could possibly operate sports betting within their territories.
Other state governors are already moving ahead with plans to offer sports betting alongside other plans to launch and expand their own lottery products.