By
James
- 26 June 2023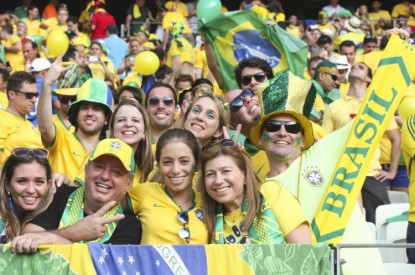 The Parliamentary Commission of Inquiry (CPI) into match fixing has for the first time, heard from one of the players investigated by the Goiás Public Ministry as part of its match fixing probe.
A sports tribunal in Brazil handed down a lifetime ban to midfielder Marcus Vinícius Alves in May. The sentence was handed down by the First Disciplinary Commission of the Superior Court of Sports Justice (STJD), which also sentenced the former player of Vila Nova, to pay a fine of R$25,000 (about US$5,000). In the same trial, the court sentenced Gabriel Domingos, also a former Vila Nova player, to a 720-day suspension and to pay a fine of R$15,000 (around US$3,000). The magistrates concluded that the two footballers accepted bribes in exchange for forcing yellow or red cards, committing penalties or harming their teams to favour criminal gangs involved in match fixing.
In the session held in the Chamber of Deputies last week, the player pointed out that players from other teams in the league could also be involved in the scheme. The player told the committee that he didn't earn money to influence the outcome of the games but he did pass on the details of a fellow player Gabriel Domingos to criminals.
"They made me the proposal and I rejected it. My mistake was giving them Gabriel Domingo's' number,"he said. "They talked about clubs. Cruzeiro, Avai, Santos and, at the time, Atlético Mineiro. They even talked and sent me a video of the guys doing it for them," he said. Romário explained that Gabriel Domingues could not play regularly because he was not included among the eleven starting players in the match in question. And he said that, later, one of the members of the gang threatened him:
"He came to charge me for a bet of R$500,000 (around US$104k). I said I couldn't pay for something I didn't do, and then his threats started. There is evidence, videos of him threatening, threatening my family." In turn, Romário confessed that he had told the president of Vila Nova about the situation, but was advised not to report the case. A week later he said his contract was terminated.