By
Phil
- 13 November 2017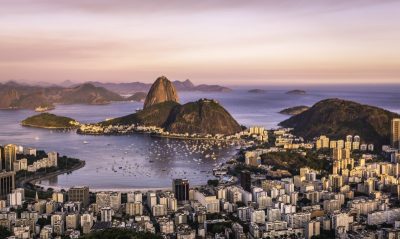 A group made up of deputies, senators as well as other government officials has formed to oppose new measures which would green light gaming in Brazil.
Lawmakers have joined forces to oppose separate bills, which are currently under consideration in the Senate and the House of Deputies. In the Senate pro gaming, law (PLS 186/2016) is under debate in the House Committee on Constitution, Justice and Citizenship (CCJ). Meanwhile, another bill (PL 442/91) was approved by a special committee and is ready to be voted on in the Chamber of Deputies. Both bills seek to allow gaming in order to create jobs, boost tourism and increase tax revenue for the state.
However, Roberto Lasserre member of the newly formed group the "Mixed Parliamentary Front for a Brazil without Games of Chance" denies these claims especially when it comes to job creation. "Workers will simply be recruited from other companies, such as hotels and restaurants, since the cost of training labour is very high," he said.
Ilva Maria Franca Vice President for Parliamentary Affairs for the National Association of Tax Inspectors of the Internal Revenue Service of Brazil (ANFIP) claimed that the argument that gaming would generate large tax revenues was false. The estimated R$3bn generated from the industry (as predicted by the Brazilian Institute for Legal Gaming) would not be enough to cover the increases in cost for health, security and infrastructure that would be needed for the operation of newly established gaming centres. In addition, the state does not have sufficient resources to monitor gambling activity she said.
The new anti gaming front, an initiative of Deputy Roberto de Lucena, launched on Thursday (November 9th) in the Chamber of Deputies and is made up of 209 deputies, eight senators, as well as members from a number of other organisations. Roberto de Lucena rejected the argument that legalisation would encourage tourism arguing that no tourists would come to Brazil specifically to gamble and tourism needed to be fostered via other means. The deputy announced that the next steps would be to solicit the support of other entities such as the National Conference of Bishops of Brazil (CNBB) and the Brazilian Bar Association (OAB) and to try to convince more deputies and senators to reject the two proposals that would legalise gaming.
Related Stories