By
Phil
- 25 September 2017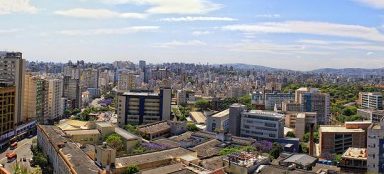 In a highly controversial move a group of investors are planning on opening a large scale slot parlour in the in the southern zone in the city of Porto Alegre, the capital of the Brazilian state of Rio Grande do Sul.
The establishment, the opening for which is scheduled for later this month, will house 40 different types of games, 460 machines and will be open 24 hours every day of the week. The Parisian themed slot parlour will be able to accommodate 1500 people, include a restaurant and will employ around 200 people. According to local news reports, the company plans to open eight similar ventures in the city as they believe that gambling is no longer illegal.
The opening ceremony is scheduled for September 26. However, police forces are monitoring it closely and could close it down as soon as it opens while its owners could face heavy fines and even jail time.
Bingo halls are reopening in the state after local magistrates have ruled in their favour but a number have been closed down soon afterwards. Magistrates for The Criminals Appeals Panel have ruled that gaming does not constitute a criminal offence because the 1941 law, which outlawed gambling as part of Brazil's Criminal Contravention Act, violates principles laid out in the 1988 Constitution. The Brazilian constitution was rewritten in 1988 after civilian rule returned to Brazil after more than two decades of military government.
In addition local bingo hall owners are hoping that the provisional measures passed in 2004 which banned bingo halls have expired. Operators believe that combined the situation could amount to a legal limbo in which they may operate and a small number of bingo halls have reopened for business. However, while magistrates have acquitted defendants in a number of cases it does not necessarily mean that bingo halls have been given the green light as there are currently no rules in place which expressly allow them to operate. In addition The Attorney General's Office has appealed the acquittals to the Federal Supreme Court and has warned that those found to be operating gambling will be prosecuted.
It is now up to the Federal Supreme Court to decide if gaming is an illicit activity under Brazilian law. However there is no set date yet for the trial. If the court does give the green light to gaming then the decision will affect gaming in other states in Brazil and could have huge ramifications on gaming in Brazil in the future.