By
William
- 10 March 2020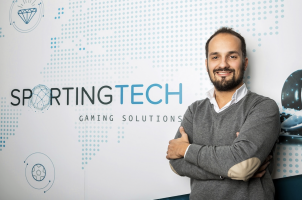 Sportingtech has strengthened its position in the Brazilian market following a platform partnership with Bet4Plus.
The Pulse Platform is a multi-management platform that combines sports, technology, casino games and betting into a single solution.
After migrating to Sportingtech's igaming offering, Bet4Plus can utilise its online channels to run its country-wide betting and gambling operations. It uses all the latest features and updates from risk analysis tools, content and sportsbook management, powerful CRM and CMS for its online business.
Tiago Almedia, CEO at Sportingtech, commented: "We are extremely happy to widen our impact in the Latam igaming market. Expanding the Brazilian market with Bet4Plus is a vital milestone. We aim to support the promising projects like Bet4Plus in achieving their goals in setting the standard for online betting excellence in Brazil.
"This is a great opportunity for both Sportingtech and Bet4Plus to use and showcase the full power of the Pulse Platform, and pave the way for the expansion on both Latam and Asian markets."
José Matos, Project owner at Bet4Plus, added: "Bet4Plus chose Sportingtech as our provider to enter the Brazilian market, as the Pulse Platform is one of the best and fast-growing platforms in the gambling industry, with unrivalled and powerful features.
"Besides all the great features of sportsbook management, they also have strong customer service. Bet4Plus expects to extend their activity to India and LATAM markets in the near future."