By
James
- 28 August 2023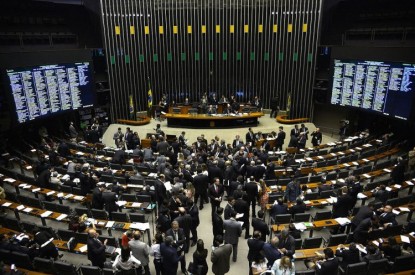 Brazil's sports betting bill is gathering momentum now that the president of the Chamber of Deputies, Arthur Lira has appointed, deputy Adolfo Viana as rapporteur of PL 3626/2023 which aims to regulate online sports betting. In addition the bill will be dealt with "under an urgent procedure." Arthur Lira said that deputies will discuss sports betting in the next two weeks.
An urgent bill locks the voting agenda after 45 days and starts with the chamber. Approval requires an absolute majority – 257 deputies. The proposal has been given a deadline of September 9.
Lira made the announcement last week in an interview with journalists confirming Deputy Viana for the role.
Deputy Viana came out in favour of PL 442/91 in 2019 and is clearly keen on getting things moving: "We now need to regulate it, with great transparency, so that the benefits arising from the generation of formal jobs and the collection of taxes can be reverted to the entire Brazilian population," he said.
The proposal is part of the government's package of measures to raise revenues and meet the goal of zero deficit next year. Brazil's fiscal framework targets a zero primary deficit in 2024, followed by surpluses in subsequent years, as President Luiz Inacio Lula da Silva seeks a sustainable trajectory for the country's public debt
The leader of the government in the Chamber, José Guimarães announced last week that the government hoped to raise R$ 12 billion with the new tax on sports betting.