By
James
- 18 August 2023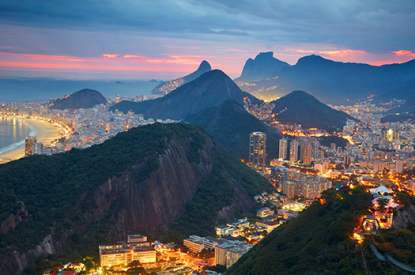 The expansion of state lotteries in Brazil is continuing apace after the State Lottery of Rio Grande do Sul announced that a total of nine companies had been granted  permission to submit proposals for the implementation and management of a lottery in that state.
The state government, through the Secretariat for Partnerships and Concessions (Separ) made the announcement on Tuesday  via the Official Gazette. Authorized companies have been given a period of 120 days to present documents in response to the tender process. Once completed  a technical team will evaluate the documents. Before formalising the concession in the first half of 2024 Separ plans to hold consultations and public hearings.
According to the official announcement the lottery could increase resources for the state treasury which could then  be used to finance social security issues  as well as meet other needs of the state.  
According to the statement while the state recognises the potential of the lottery "and its role as a financier of social policies" the state government sees the need to discuss different lottery modalities, and look into both the regulatory and the legal aspects of it. At the same time the state needs to mitigate "the inherent risks" involved.
In April Rio Grande do Sul announced that the legislative assembly would debate online sports betting regulation with the view to developing a state market for online sportsbetting. In June the state first issued an Expression of Interest notice in order to assess the feasibility of creating a state lottery with the private sector ahead of allowing interested parties to take part in the process.
The expansion of local lotteries and sports betting in Brazil was made possible in September 2020 when the Supreme Court of Brazil ruled that the federal government's lottery monopoly was unconstitutional. The ruling came after the state of Rio de Janeiro took the federal government to the Supreme Court of Brazil when the federal government directed the state to shut its lottery operations after the lottery began to offer new games.