By
James
- 10 July 2023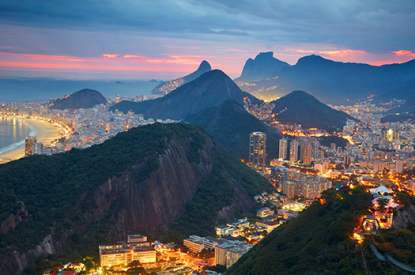 According to CNN the vice president of Brazil and Minister of Industry and Commerce, Geraldo Alckmin met with Mor Weizer, CEO of Playtech. The meeting was apparently brokered by federal deputy Felipe Carreras, the current leader of Alckmin's party, and a long time supporter of an expansion of the industry. According to reports, the vice president made it clear that he was in favour of the legalization of gambling.
According to Carreras Playtech showed support for the regulation of gambling in the country and indicated that it would allow for billions of dollars of investment.
"They believe that Brazil has everything to be the second (largest) market in the world. The investments in each complex of casinos in integrated resorts is more than US$1 billion," Carreras told CNN.
The lawmaker reported that Alckmin heard the arguments and reacted positively to plans to regulate the market. "The vice-president said that he is in favour of it and that he will manage within the government to move forward with this," he said.
Carreras played a key role in the drafting of gambling of Bill PL 442 /91 in the lower house. The bill is an amalgamation of as many as twenty other gambling related projects all of which have been discussed since 1999. The text authorizes the operation of casinos, bingo halls, sports betting, online gambling, skill games as well as street lottery "the animal game."
According to the text, casinos may be installed in resorts as part of an integrated leisure complex. There may be three casinos when the state's population is greater than 25 million. For states with more than 15 million and up to 25 million inhabitants, there may be two casinos. In other states and in the Federal District, with a population of up to 15 million inhabitants, there may be only one casino. Additionally, the Executive Branch may grant the operation of up to two establishments in leisure complexes in states measuring more than 1 million square km in size. In locations classified as tourist centres or destinations, the installation of a casino will be allowed, regardless of the population density of the state in which they are located.