By
Phil
- 15 October 2018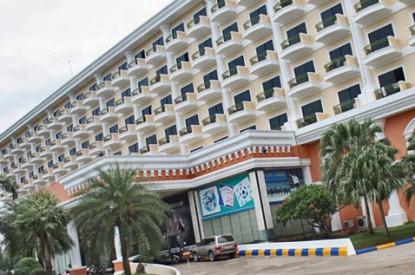 Hong Kong-based Amax International Holdings has signed a Service Agreement with Cheung Shing Global Travel Entertainment Limited (CSG) which will see it help open a new casino project in Sihanoukville, Cambodia.
As well as pre-opening advice it will offer technical assistance to the casino via Amax's wholly-owned subsidiary Victor Mind Global Limited. This help will cover the design of the casino, the development and implementation of information technology systems, the establishment of operational structures, the setting up of internal control systems, recruitment services and help in getting all the relevant licenses and permits in Cambodia for the opening of the casino.
Amax will charge HK$9m for its assistance with HK$2m to be paid before the end of this year and the remainder when the casino opens or by 31 March 2019.
Amax said: "CSG has been sourcing an experienced service provider to assist itself in setting up the casino for operation and the company has solid experience in pre-opening preparation and operation of gaming business in Asia Pacific regions. The Directors believe that the entering into of the Service Agreement between VMG and CSG can provide an additional source of income to the group while allowing the Casino to leverage the Company's expertise in the gaming industry. Having considered the above, the Directors (including the independent non-executive Directors but excluding Mr. Ng and Ms. Ng Wai Yee) consider that the terms of the Service Agreement are fair and reasonable, and that although the entering into of the Service Agreement is not in the ordinary and usual course of business of the Group, it is on normal commercial terms or better (as far as the Company is concerned) and in the interests of the Company and its shareholders as a whole."
Amax runs a gaming business in Vanuatu and a 13 table VIP room at Genting Crown Casino in Poipet Cambodia.
Caption: Genting Crown Casino in Poipet Cambodia.