By
Phil
- 12 November 2015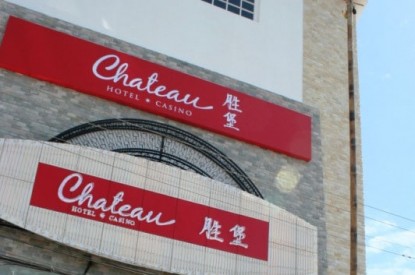 Glorywin Entertainment Group, one of Asia's premier casino operators and junket service providers has bought the operations rights of Chetaeu de BavetChateau de Bavet, a luxury casino in Cambodia.
The boutique hotel and casino, located on National Road in the border town of Bavet, operates with 183 slot machines.
With the massive revenues brought in by the gaming industry throughout the region, this recent development has the company poised for substantial growth.
The number of casinos in Cambodia has almost doubled since last year with a total of $2bn brought in by the country's gaming industry for 2014. Tourism to the region has grown tremendously, driving the increase in the average mass-market wager size.
Major US investment firms maintain a positive outlook on the Asian gaming sector as well as a Big Four accounting firm stating "Asia Pacific will be the fastest-growing region for casino gaming spending over the coming five years." Foreign investment is coming onto the scene as well, with a listed company in Australia paying close to $400 million for another luxury casino in Cambodia.
Glorywin Entertainment has extensive experience promoting casinos in Asia, as well as implementing fraud and risk control procedures, payment processing and compliance protocols. In addition to their recent land-based casino acquisition, the company operates their business through the introduction of sub-junkets and the provision of information technology infrastructure to casinos and receives an agreed percentage of total bets as revenue, seeing over $1 billion in total bets placed for 2014.
Glorywin's stock currently trades on the OTC Venture Marketplace at $2.00 per share under the ticker symbol GWIN. The company expects to see significant growth in both their online and land-based casino operations with Company Chairman Mr. Wenwei Wu stating, "We continue to strive further in the gaming industry to be in the best position possible to provide results for our consumers, partners and shareholders. With our own regulated land based casino, we shall achieve maximum flexibility in arranging our IT systems to provide a superb online gaming experience to our gamers."
Glorywin provides junket services to 25 sub-junkets. The company provides technical support and record keeping of sub-junkets to their online casino operators and promotes their online casino websites through their list of sub-junkets, including VIP room junket promotion directly to consumers and existing land-based casino consumers which include individuals within legal gambling age in their respective territories across the world.
It saw four per cent growth month on month in 2014 and is projecting that number to increase to five to six per cent for 2015. The company brought in over $800,000 in net profit for Q2 2014 while expecting to add an additional four to five junkets to its active base of 25 throughout the next 12 months.
Company CEO Eng Wah Kung said: "This past year has been phenomenal for our company and our team, and we are looking forward to these exciting new developments to put us at the forefront of the online gaming industry."