By
Phil
- 25 August 2015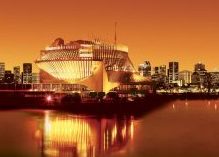 After several summers of decline, Casino de Montreal has turned things around with a revenue jump of 4.5 per cent for the period of June, July and the first week of August with attendance also up 1.8 per cent.
The summer period this year also scooped three of the six most well attended days at the Montreal Casino since April 2014.
Patrice Lavoie, Spokesman for Loto-Québec, said: "This record demonstrates once again that the traffic trend is growing."
He expects an increase of up to ten per cent in the number of American tourists by the end of the summer season.
"There are a lot of tourists visiting the Casino de Montreal," he explained. "Since April 1 2015, $1.125m US have been changed [on site] compared to $300,000 for the same period last year, representing an increase of 375 per cent."
Attendance had suffered in recent years. From 2010 to 2014, the number of visitors to the Montreal Casino had fallen from 5,823,000 to 4,041,000. However so far in 2015, this figure is already up to 4.81m visitors.
Redevelopment work has had an impact over the last five years at the Montreal Casino with less than 800 slots in operation at some times. "This has had an impact on revenue and traffic," said Mr. Lavoie. "There are also major road works that make it difficult to access the property."
During the first three months of 2015-2016, the income of all Loto-Québec's casinos fell 2.2 per cent, but net profit was up 6.4 per cent over the same period last year, he added.
"This is due to the careful management of our operations which explains the increase in net income. The trend is reversed, but it is not a triumph. Competition remains strong in the entertainment business sector," Mr. Lavoie explained.
From 2012 to 2014, the Société des casinos du Québec has made 312 members of staff redundant, including 60 management positions in January.