By
Phil
- 31 March 2014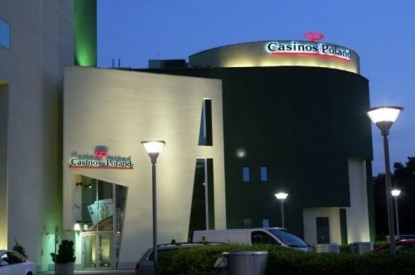 Having increased its ownership in Casinos Poland, Century Casinos has boosted its revenues in 2013 by 46 per cent.
Net operating revenue came in at US$104.6m with the three months ended December 31, generating $29.4m of that, representing a 66 per cent increase.
In April 2013, the company completed the purchase of an additional 33.3 per cent ownership interest in Casinos Poland, doubling its ownership.
Century Casinos followed this up on November 29, 2013, with its subsidiary Century Casinos Europe finalising credit and management agreements with United Horsemen of Alberta, in connection with the development of a Racing Entertainment Center project in the north metropolitan area of Calgary, Alberta, Canada.
Erwin Haitzmann and Peter Hoetzinger, Co-Chief Executive Officers of Century Casinos, said: "The project will include a horse race track and other gaming, restaurant and entertainment facilities. Under the agreements, we acquired 15 per cent of United Horsemen of Alberta, control the UHA board of directors and will manage the development and operation of the REC project. As of November 29, 2013, we began consolidating UHA as a minority owned subsidiary for which we have a controlling financial interest. While unaffiliated shareholders currently own the remaining 85 per cent of United Horsemen of Alberta, we have the right to convert $11m (that we will provide out of a total of $24m for the development of the REC project) into a 60 per cent ownership stake in United Horsemen of Alberta, bringing our total to 75 per cent. We account for and report the current 85 per cent UHA ownership interest that we do not own as a non-controlling financial interest. Since the end of the third quarter of 2013, it has been quite challenging for casino operators in many regional North American gaming markets, and we were certainly no exception to that trend. Our business performed behind expectations, mostly because of unusual external challenges such as the devastating floods in Colorado and Calgary in the summer and the strong storms in the winter.
"During 2013, against a backdrop of ongoing uncertainty in the macroeconomic picture and consumer weakness in most of the markets that we operate in, we made significant progress with the implementation of our strategy to increase shareholder value," they added. "From an operational perspective, we diligently focused on refining and adjusting our product, our marketing and our amenities. We've also improved our operational and financial flexibility, which will allow us to consider a variety of potential growth opportunities that we believe will create significant value for our business and our investors in the years to come. We are particularly excited about the development progress and potential of the Century Downs racetrack and casino in Calgary."