By
Phil
- 3 December 2014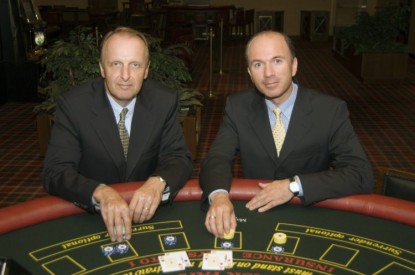 Century Casinos' 75 per cent-owned subsidiary has been selected by Horse Racing Alberta (HRA) to operate the pari-mutuel off-track horse betting network in Southern Alberta starting in 2015.
HRA invited applicants to submit their proposals to operate the off-track betting network in Alberta. After a thorough selection process, Century Casinos, together with its 25 per cent-partner with long-standing off-track betting network experience, was awarded the license to operate the off-track betting network in Southern Alberta, which includes Red Deer, Calgary, Lethbridge, Medicine Hat and the rural OTBs in this area. HRA awarded a second license to Northlands Park out of Edmonton, who will run the OTB network in Northern Alberta.
"This license will enable us to professionally develop and operate off-track betting offerings throughout Southern Alberta," Erwin Haitzmann and Peter Hoetzinger, the company's Co CEOs said. "It is an exciting time in the pari-mutuel industry with various new technologies that will assist in growing and servicing the Alberta off-track betting network," they continued.
HRA is a not-for-profit corporation, which reports to the Ministry of Finance and Agriculture & Rural Development and is responsible for regulating the horse racing industry in Alberta by authority of the Horse Racing Alberta Act.