By
Phil
- 6 March 2019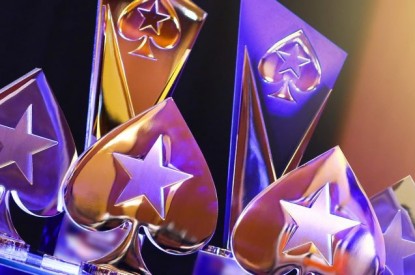 The Stars Group described 2018 as a 'landmark year' with driven by growth in the international segment, primarily through the continued development of its real-money online casino and sports betting offerings.
"2018 was a landmark year for the company," said Rafi Ashkenazi, The Stars Group's Chief Executive Officer. "We completed the acquisitions of Sky Betting & Gaming in the UK and BetEasy in Australia, extended our licensed footprint to 21 jurisdictions around the world and began laying the foundations to grow our presence in the US.
"Our International business saw strong organic growth in the year despite restrictions in certain markets and lapping the initial roll-out of our Stars Rewards program. Our United Kingdom and Australia segments both performed in-line with our expectations during the fourth quarter, and we believe they are currently well-positioned to continue gaining market share in 2019," said Mr. Ashkenazi.
"As we look at 2019 and beyond, we are excited to take advantage of the opportunities ahead of us by leveraging our leading positions in attractive markets, strong brands, technology and operating expertise. We are pleased with our performance in the first two months of the year, underpinning our confidence in our financial guidance for 2019, and we are currently on track to deliver the full $70 million in cost synergies from the acquisition of Sky Betting & Gaming within the current year alone, with potential opportunities for incremental synergies under review," concluded Mr. Ashkenazi.
The company was boosted by two legal rulings in 2018. At the end of December, the Kentucky Court of Appeals ruled in The Stars Group's favour and reversed in its entirety the $870 million judgement issued against it by a trial court judge in December 2015 under a centuries old statute and relating to alleged losses by Kentucky residents who played real-money online poker on PokerStars' website during a period between 2006 and 2011. The Supreme Court of Kentucky is currently considering whether to hear the Commonwealth's appeal of the reversal.
In the second half of 2018, following the US Supreme Court decision relating to sports betting, The Stars Group entered into various market access agreements with Mount Airy Casino and Eldorado Resorts, Inc. (NASDAQ: ERI) which, when combined with its existing market access deal in New Jersey with Resorts Casino Hotel, gives The Stars Group potential access to 13 states. The Stars Group also launched its BetStars online sports betting brand in New Jersey and became an authorised gaming operator of the NBA.
Poker revenue slightly increased for the year, in-line with expectations, and showed overall resiliency against continued headwinds, which primarily negatively impacted the quarter, including foreign exchange fluctuations, reduced deposits by customers in certain markets as a result of local restrictions on some methods of payment processing and on certain methods of downloading The Stars Group's poker applications, as well as increased cross-selling of customers to The Stars Group's online casino offerings. Poker revenue in 2018 also continued to see the positive impact of shared poker liquidity across France, Spain and Portugal, but was offset by exiting certain markets, such as Australia, and lapping the launch of the Stars Rewards loyalty program.
Gaming and Betting revenue for the quarter and year both increased primarily as a result of product and content improvements, including, with respect to Gaming revenue, through the introduction of over 350 new casino games during the year, the launch of its real-money online casino and sports betting offerings in certain new markets and the continued success of cross-selling customers from poker to casino.
The company is predicting revenue of between $2,640m and $2,765m for 2019.