By
Phil
- 19 February 2021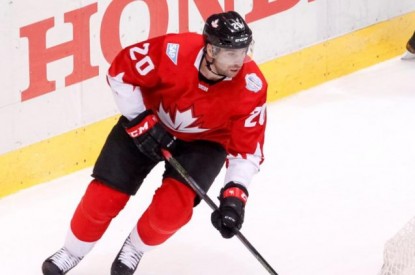 The Canadian government has voted on Bill C-218 to legalize single-event sports betting, ending a decades-long prohibition on the practice.
Bill C-218 would decriminalize new forms of sports gambling in Canada. While Canadians across the country are currently permitted to place bets on a series of sports events, a form of parlay betting, they are prohibited from placing a bet on an event in, or on an outcome of, a single game or match. These new forms of betting are referred to by many as single-event sports betting or single sports betting.
Advocates of the legislative updat advise that allowing betting on single events, such as a hockey or baseball game, will go a long way to curbing black market activities, which currently see an estimated $14 billion in bets from Canadians on an annual basis.
The Bill will now move to the Justice Committee and then be read one more time with potential amendments, before being sent to the Senate, and then to the Governor-General for Royal Assent. Final approval could occur as soon as May 2021.
TheScore Founder and CEO John Levy said: "The positive outcome of today's vote demonstrates the continuing momentum and strong cross-party support for this issue. We expect that the legalization of single event sports betting will facilitate the introduction by provinces and territories of a much-needed modernized sports betting framework in their respective jurisdictions that can include important consumer protections and the ability to generate new revenue streams for provincial and territorial governments. As Canada's leading mobile sports media brand with a uniquely integrated sports betting platform, we look forward to collaborating with key stakeholders as the legislative process continues, to ensure that betting reform works for all Canadians and their communities."
theScore estimates a market potential for online gaming in Canada of between US$3.8 billion and US$5.4 billion in annual gross gaming revenue, based on historical data extrapolated from legal online gaming markets in the U.S. and globally.
Paul Godfrey, Bragg Gaming Board Member, said: "We're very pleased with the successful outcome of the vote. The overwhelming backing for the Bill is a strong indication of Canadians' overall support of the move to legalize single-event betting, and a very positive step for both the legal gambling market in Canada and the overall economy. Not only will this Bill ensure that profits from sports wagering go back into Canadian communities, rather than illegal black-market channels, but it will also secure Canadian jobs and create a safer, more regulated environment for Canadians."
"The legalization of single-event sports betting also ensures a level playing field for Canadian operators globally," added Adam Arviv, CEO of Bragg. "Jurisdictions around the world are evolving their gaming regulations to reflect today's global gaming market and this move will allow the Canadian market to keep pace."
"We are pleased to see the overwhelming support of legalizing single event sports betting in Canada in the Canadian House of Commons this week as it represents a major milestone for the entire industry," said Scott Burton, CEO of FansUnite Entertainment. "With interest in legal sports betting growing in both Canada and the U.S., seeing a vote of 303-15 in a first vote in the House of Commons demonstrates the desire from several political parties to amend an outdated Canadian law."
By providing a regulated and thorough framework for single sports betting in Canada, provincial jurisdictions will be in a better position to enable betting from consumers while generating new forms of tax revenue from outside operators looking to expand into the Canadian gambling ecosystem.
"As a gaming operator in regulated jurisdictions, we have sports betting companies around the globe that are currently utilizing our technology to enable their growth," continued Mr. Burton. "With the advancement of Bill C-218, and our relationships with stakeholders here in Canada, we are in a favourable position to replicate our global gambling strategy and capture market share here on our own soil."