By
Phil
- 23 April 2018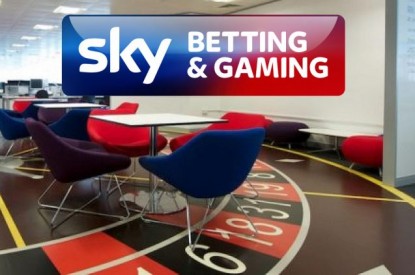 The Stars Group is buying Sky Betting & Gaming from CVC Capital Partners and Sky in a cash and stock transaction valued at $4.7bn. This combination will result in what Stars said is 'the world's largest publicly listed online gaming company.'
"The acquisition of Sky Betting & Gaming is a landmark moment in The Stars Group's history," stated Rafi Ashkenazi, the Company's Chief Executive Officer. "SBG operates one of the world's fastest growing sportsbooks and is one of the United Kingdom's leading gaming providers. SBG's premier sports betting product is the ideal complement to our industry-leading poker platform. The ability to offer two low-cost acquisition channels of this magnitude provides The Stars Group with great growth potential and will significantly increase our ability to create winning moments for our customers."
Mr. Ashkenazi concluded, "Following this transaction, The Stars Group will have significantly enhanced scale and a highly-regarded global brand portfolio. As a result, we are well positioned to realize our vision of becoming the world's favorite iGaming destination."
This acquisition will provide The Stars Group with multiple operational and financial benefits, including:
Greater revenue diversification and significantly enhanced exposure to sports betting, the world's largest and fastest growing online gaming segment, as the majority of SBG's revenues are generated by sports betting.
An increased presence in regulated markets, particularly within the United Kingdom, the world's largest regulated online gaming market.
The development of sports betting as a second low-cost customer acquisition channel, complementing The Stars Group's core poker business and enabling more effective cross-sell to players across multiple verticals.
Improved products and technology as a result of the addition of SBG's innovative casino and sports book offerings, and portfolio of popular mobile apps.
Identified cost synergies of at least $70m per year.
SBG is currently home to the United Kingdom's largest active online player base and, with over 80% of revenues generated from mobile devices, is a leading mobile betting and gaming operator. In partnership with Sky, Europe's leading sports broadcaster and media company, SBG has developed some of online gaming's most well-known brands, most notably Sky Bet, Sky Vegas and Sky Casino. SBG's unaudited annual revenue was £624 million and unaudited adjusted EBITDA1 was £202 million in the 12-month period ended December 31, 2017, representing compounded annual growth rates of approximately 46% and 51%, respectively, over the prior two years. SBG was the United Kingdom's fastest growing established online gaming operator over this period. Following the acquisition, The Stars Group's leadership will draw from two well-respected and highly experienced teams and SBG's Yorkshire base will operate as a major hub of the enlarged group.
"We are delighted to join forces with The Stars Group," said Richard Flint, Sky Betting & Gaming's Chief Executive Officer. "We have had a fantastic last few years and would like to thank CVC and Sky for supporting us in becoming a leading online operator in the UK. This transaction allows us to offer our best-in-class products to a truly global audience. We're excited about our future together."
Pev Hooper, Partner at CVC, said: "Richard and his team have done a fantastic job building Sky Betting & Gaming into one of the UK's largest and fastest growing operators. We have thoroughly enjoyed working closely with the team and our partners at Sky. This combination with The Stars Group opens a new and exciting chapter for SBG to accelerate its international growth, and we look forward to continuing the journey as a shareholder in the combined group."
Jeremy Darroch, Group Chief Executive Officer, Sky, said: "This agreement is an important milestone in SBG's growth story and a testament to what we and the whole SBG team have achieved. We look forward to the next chapter and continuing our long-term partnership with SBG as part of The Stars Group."
The Stars Group's announced acquisitions since the beginning of 2018 will significantly diversify the Company's revenue base. On a pro forma basis to include the anticipated acquisitions of SBG, CrownBet and William Hill Australia, the Company's 2017 revenue mix by product would have been 37 per cent poker, 34 per cent sportsbook and 26 per cent casino. On the same basis, 75% of The Stars Group's 2017 revenues would have been generated within locally regulated or taxed markets.