By
Phil
- 27 April 2020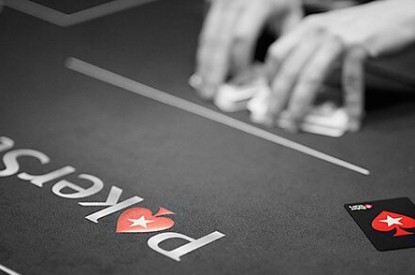 The Stars Group's shareholders have approved the proposal to combine the business with Flutter Entertainment. The special resolution approved the previously announced plan of arrangement under the Business Corporations Act between The Stars Group and Flutter, whereby Flutter will acquire all of the issued and outstanding common shares of The Stars Group.
Approximately 99.99 per cent of the shares voted at the meeting voted in favour of the special resolution approving the Arrangement. The Stars Group now currently expects the Arrangement to close in May 2020.
The Stars Group saw increased customer activity across its online poker and casino product offerings largely beginning in March, with year-over-year International revenue growth of approximately 44 per cent for the month, which more than mitigated the disruption from the cancellation or postponement of sporting events during that time. The Stars Group has continued to see increased activity in online poker and casino into the second quarter of 2020, with consolidated average daily revenues in the first two weeks of the quarter approximately 33% higher as compared to the first quarter of 2020. On the same basis, International revenues were
approximately 75 per cent higher, benefiting from increased activity in online poker and casino, and United Kingdom revenues were approximately 30 per cent lower, with growth in gaming partly mitigating a reduction of approximately 65% in Stakes. In the Australian segment, as racing has continued with minimal disruption, the growth in racing revenues fully mitigated the loss of sports revenues in this short period.
It expects record revenues for the first quarter of 2020 of approximately $735m, an increase of approximately 27 per cent as compared to $580m in the first quarter
of 2019. This performance was supported by continued strong underlying momentum in customer activity in the United Kingdom and Australia segments, a sequential improvement in the International segment, and a year-over-year increase in Betting Net Win Margin at approximately 12.1 per cent compared to 6.1 per cent in the first quarter of 2019.
"We saw record revenues in the first quarter with 27 per cent year-over-year growth and are continuing to see strong momentum into April, with strong growth in poker and gaming revenues helping to mitigate the cancellation of sporting events. With these encouraging trends, a well-diversified and cash-generative business, and our strong balance sheet, we believe that we remain well-positioned to navigate further headwinds related to the COVID-19 pandemic in 2020, and remain fully committed to our combination with Flutter, which we now expect to close in the second quarter and are confident will enhance and accelerate our growth strategy," said Rafi Ashkenazi, Chief Executive Officer of The Stars Group. "During these exceptional times, our top priority, however, is the health and safety of our employees and customers, which includes enhancing our responsible and safer gambling measures as well as ensuring that we provide our customers with all the help and support they may need."