By
Phil
- 18 June 2021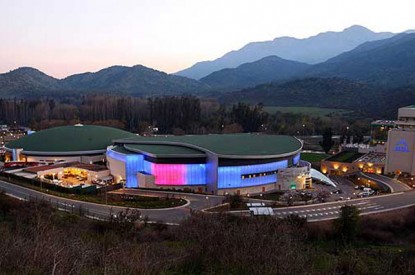 Casino staff at the Casino Monticello have blocked traffic on Ruta 5 Sur on June 15, to protest the continued closure of the casino.
Rosa Cantillana, President of the union, said the closure affected 1,500 families in difficult conditions.
She said: "We have not been able to return to work at our job sources in a normal way in many months. As workers in the casino sector we have been very little visible and the authorities have been little empathic with us. I feel that when we take one step, we go back another, it has been the trend. For example, we were promised in late May that gambling casinos could open in Phase 2 in early June. But none of that happened. It is very disappointing. We have no choice but to continue fighting for our jobs. We are aware of and empathize with the existing health situation in the country, but the truth is that as workers we also need to survive, because our situation is critical. Workers are going through great economic hardships, such as not being able to cancel basic electricity or gas bills or not having money to pay financial commitments such as dividends. We have not had a solution to our problems yet; we continue to negotiate with the authorities."
She added that during the brief reopening, there were no incidences of Covid 19 reported from the casino, 'which proves that Monticello, like the rest of the country's casinos, instills the maximum health safety measures for the care of both workers and visitors.'
The Superintendency of Gambling Casinos, the national gambling authority, said back in February that the Ministry of Health would allow the reopening of casinos in Phase 2, as long as they have open rooms to offer their services.
"Taking into consideration the good results in terms of health measures obtained by the industry since the restart of the operations, the municipal casino operators and licensees can open in Phase 2, as long as they follow the distances already established to use slot machines," the SCJ said, but still Casino Monticello remains shut.