By
Phil
- 6 March 2015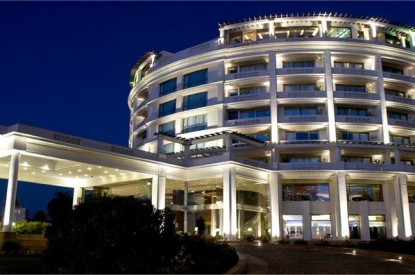 Finance Minister Alberto Arenas has presented a new law before the Finance Committee in the Chamber of Deputies which would amend Chile's gaming laws and allow for the operation of and extension of the municipal casinos for two more years.
The initiative extends the municipal casino licences until December 2017 in Arica, Iquique, Coquimbo, Viña del Mar, Pucon, Puerto Varas and Puerto Natales.
Accompanied by Secretary General Minister of the Presidency, Ximena Rincón, and Undersecretary of Finance, Alejandro Micco, the minister explained that the initiative aims to ensure the operational continuity of the casinos and oversee the transitional phase while control is handed over to the Chilean Gaming Control Board (SJC).
The Finance Minister stressed that the project also improves the regulation of the industry, as it changes the tender process, and gives the SJC more powers when it comes to vetting potential operates in the future as well as refining the powers of the SJC over the industry. He added that the initiative also seeks to increase the penalties and fines for non compliance.
"The bill improves the regulation of the industry, not only with local casinos but also the industry as a whole," Arenas said on Tuesday March 3.
Arenas called on parliamentarians to approve the new initiative as soon as possible given their importance to the communities where they are located as casinos are major source of funding locally. Mr Arenas also pointed out that once the municipal casinos come under control of the SJC, gaming tax revenue will increase significantly for the regions where they are located.
Under current rules the municipal casinos only have to pay a percentage of gross income to the municipalities. At present this amounts to an average of 32 per cent but varies from 15 per cent to 43 per cent depending on the location of the casino. Once the municipal casinos come under control of the SJC in 2018 they will also have to pay 10 per cent tax of gross income to the region where they are located meaning that gaming income should increase significantly in 2018. In addition from 2018 once the municipal casinos come under the supervision of the SJC they will be obliged to pay tax on entrance fees for the first time. However, details have yet to be released on exactly how much tax that will be.
The issue of the municipal casinos has become increasingly urgent of late with local lawmakers concerned that they will soon lose out on millions of dollars of tax revenue from casinos located within their jurisdictions.
In 2005 Chile passed a gaming law which allowed for the construction of 18 additional casinos to the seven municipal casinos already in operation. The licence for the seven other casinos in Chile ends on December 31 2015. The casinos which were already licensed before the new act come under the supervision of the local municipalities where they are located and are a vital source of funding.