By
Phil
- 12 July 2021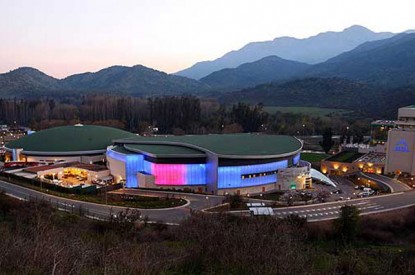 Most of Chile's casinos are now preparing to reopen following the latest guidelines published by President Sebastián Piñera and the Chilean Ministry of Health (Minsal).
A Step by Step plan will kick-off on July 15 with casinos reopening with limited capacity and sanitary measures in Phase 2. Casinos located in areas determined in Steps 2 and 3, will enable the attendance of the public according to their Mobility Pass , since those who have this permit and are vaccinated will be able to access open and closed sectors of the casinos, while that those who do not have the aforementioned pass, should limit themselves only to open spaces in the open air. Casinos in Step 2 can only operate from Monday to Friday, whilst those in Step 3 can also open at the weekends.
Over 13m people in Chile have been vaccinated with at least one dose.
Ricardo Abdala, president of the Chilean Association of Gaming Casinos, said: " We are satisfied with the decision of the authorities to allow the operation of the casinos in Phase 2, since this will not only allow us to reactivate our industry , but we will also be able to continue supporting thousands of workers and their families. We are prepared to resume our operations in the safest way possible , and since we began the reopening in November 2020, we have implemented the corresponding protocols to protect the health of its employees and customers. In fact, to date no contagion has been detected in our establishments."