By
James
- 10 July 2023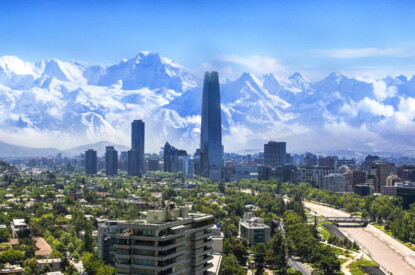 Complaints over online operators are on the rise. The Chilean Gaming Board (SJC) received 26 complaints in 2021; the following year the number increased to 113 and so far in 2023 there have been 18. Over the last three years 157 complaints have been filed in all. The figures were obtained after The Chilean Association of Gaming Casinos (ACCJ) put forward a request for information from the SJC under Chile's transparency laws.
The ACCJ said that the number of complaints highlighted the need for legal reform as online operators are effectively operating outside of the law. According to Cecilia Valdés, executive president of the ACCJ, the complaints can not be properly followed up since"it is very difficult to identify the responsible person and the powers of the Public Ministry are limited."
Valdés said that regulation over the online industry was needed urgently since "these online betting platforms are not the same as traditional casinos. Online betting pages not only operate without paying taxes in Chile, but they also do not take care of the externalities of the game, they do not contribute to the municipalities and regions and they do not take care of the problems that affect consumers. " In addition charges against online operators are never formally made.
Cecilia Valdés met with the National Consumer Service (Sernac) to address this situation and express her interest in working with the government body to improve customer protection policies.
The ACCJ has been calling for reform for some time. In October Valdés called on the authorities to legislate the online gaming sector in Chile as soon as possible. In a letter published by the newspaper La Tercera, Valdés warned that "there are almost a thousand web gambling and betting platforms that operate completely outside the law, without paying taxes, without known addresses, and without consumer protection."