By
Phil
- 1 June 2020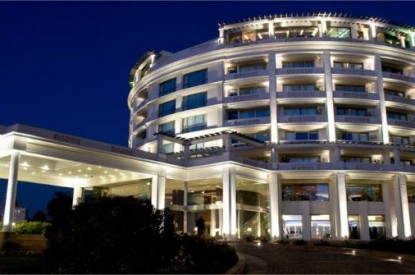 Chile casino group Enjoy has pitched the cost of the coronavirus pandemic at US$11,372m on its first quarter revenue.
By the end of April, the casino operator had entered into a judicial reorganization process in the Chilean courts, as it looked to avoid bankruptcy due to the complex financial situation it is undergoing as a result of the effects of the 2019 social outbreak, and then the current health crisis.
It reported a loss of US$13.3m in the first three months of the year, compared to earnings of US$9.8m in the same period last year.
EBIDTA came in at US$ 6.4m due to the closure of its operations since mid-March. The biggest impact was felt at Casino Rinconada, the closest to Santiago, where the impact was believed to be $ 973m. In Viña del Mar's municipal plaza, the impact of Covid-19 on EBIDTA was $913m, in Enjoy Punta del Este, a venue that has been closed since March 16, the impact was $839m. In Coquimbo it was $ 740m whilst in Antofagasta it was $648m. The effect was less at the group's other casinos. In Pucón, the impact reached $308m, in San Antonio it was $227m, in Chiloé it was $143m and in Puerto Varas it was $113m.
In terms of its judicial reorganisation, which was released just over a month ago, Enjoy said that the decision was made 'based on the current financial situation of the company, the expected flows for the coming months and the payment situation with the company's creditors. One of the reasons that justify this measure it is the situation of the COVID-19 pandemic, as a result of which the Superintendency of Gambling Casinos instructed the closure of casinos.'
The group also commented on the difficult progress in the works of the projects associated with the operating permits awarded, which have been affected by the advance of COVID-19.
"The deadlines required for the start of operations of gaming casinos and comprehensive projects have been made, taking into account the circumstances that we have suffered since the month of October 2019 and on the occasion of the health emergency due to the COVID-19 coronavirus, mean we are totally unable to comply with the execution of the committed works. That has been pulverized by reality."