By
James
- 11 September 2023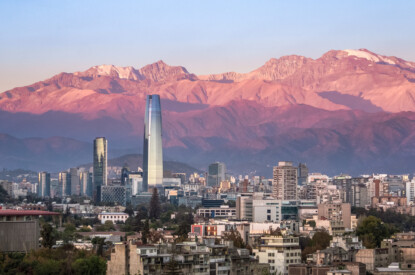 Chile's National Professional Football Association (ANFP) has been given just 30 days by the Ministry of Justice to end any contracts it may have with sports betting operators. The Ministry of Justice has also announced that the same regulations could well apply to the ANFP's associates including clubs and any of its partners.
At a press conference, the Chilean Undersecretary of Justice, Jaime Gajardo argued that in accordance with current legislation and in line with arguments put forward by the Chilean Gaming Board (SJC) it is the Executive's view that the operation of betting houses constitutes "an activity that is carried out outside the law" and that "has no legal basis" in the Constitution.
"We have determined that these contracts that it [the ANFP] has with these third parties that place online bets with a domicile abroad are not allowed in national legislation. Therefore, there is nothing else to do than revoke them," Gajardo said.
Gajardo went onto say that the ANFP is a non-profit organization and that, according to the Civil Code, the Ministry of Justice is empowered to oversee it so that "they fulfil their corporate purpose, which is to carry out activities of public interest. In this sense, they cannot have contracts with other companies or other organisations that carry out illegal activities in our country," he said.
In January the ANFP and Betsson, entered into a sponsorship agreement for the Chilean First Division football league. As a result, the tournament became officially known as the Campeonato Betsson.
"Betting houses or games of chance have to be regulated by law and for this reason a similar activity such as the one carried out by the Hipódromo de Chile through Teletrax has an explicit legal authorization. So, for the same reason, we have issued these instructions, which we have notified the ANFP of this morning, in which we give it a period of 30 days to cancel the contracts with online betting houses ," Gajardo said.
Undersecretary Jaime Gajardo also announced that the same regulations could apply to the ANFP's associates including clubs and any of its partners. ANFP had requested to report on the legal nature of to analyse whether they also have contracts with betting houses and, eventually, "determine if these instructions also apply."
The Asociación Nacional de Fútbol Profesional (ANFP) monitors all the conforming clubs and acts as the organizational body for professional competitions, governing the Primera División de Chile and Primera B with 32 associate clubs all together