By
Phil
- 11 May 2018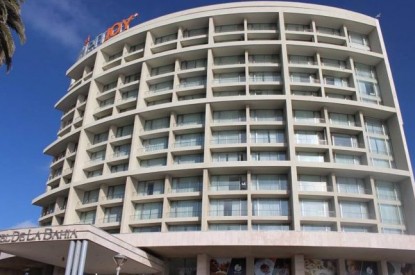 The Mayor of the Chilean city of Coquimbo, Marcelo Pereira Peralta, has come out in opposition to statements made by the mayor of the city of La Serena Roberto Jacob Jure who wants permission for a casino licence for his city.
Peralta believes that another casino in the Coquimbo Region is unnecessary as the present gaming offer available already meets current demand.
During a presentation before councillors at the end of April Mayor Roberto Jacob Jure said that the municipality had already begun negotiations that seek to grant the city the right to offer casino gaming. Resources generated by the new casino would be used to pay off the municipal debt while any extra revenue could be used to make investments in the area. The Mayor argues that it is unfair that only some communes in Chile have the right to have a casino in their territory and receive as a consequence more than $5bn pesos per year due to the additional revenue they generate.
The Mayor of Serena said that he would soon begin conversations with parliamentarians in the area, in order to seek changes to current legislation. A number of local councillors have given him backing for his proposal meaning that he will shortly begin talks with legislators from all parties in order to push for the relevant legal changes. Gaming laws in Chile currently prohibit the construction of a casino unless it is 60 kilometres away from another casino.
However, the Mayor of Coquimbo, Marcelo Pereira Peralta, told newspaper El Día that the Enjoy Casino located in Peñuelas in the same region already meets current demand and that the casino for La Serena was "not legally viable." He also said that current legislation was quite clear on the issue and a proportion of income generated by the Casino de Peñuelas is already earmarked for the development of the commune of La Serena, which already has the potential to generate increased revenues via further development of its coastline.
Related Stories