By
Phil
- 7 August 2013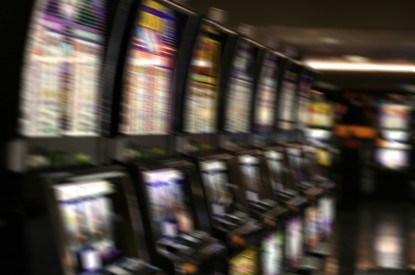 The Chile government has announced a major change of policy when it comes to illegal gaming.
The Ministry of the Interior through the Department of Crime Prevention has announced that it will present two new updates to the Casino Act in order to eradicate illegal slot machine parlours. This is a major change in policy as just over three months ago the Chilean government announced it would send a draft law to regulate the growing slot parlour business. According to proposals put forward by the Chilean Gaming Control Board (SJC) the new law would have limited the number of slot machines on site and would have put them jointly under the control of the SJC and the local municipalities where they are located.
The new initiative to eradicate illegal slot parlours altogether has come directly from the executive branch. After meeting with those government departments involved in the industry it has been revealed that President Sebastián Piñera decided that a change to Chile casino law was necessary in order to tackle the issue head on and most effectively.
Illegal gaming has become an increasingly significant issue of late and according to statements released by The Association of Chilean Casinos (ACCJ) has meant that gaming tax revenue is down by as almost as much as 20 per cent.  It is estimated that there could be as many as 150,000 illegal slot machines located in slot parlours with a further 50,000 slot machines located in small businesses and shops.
Known locally as "casinos of the people" or "neighbourhood slots" they have been able to grow  so quickly as local governments have not drawn a clear line between slot machines and Skill with Prizes Machines. In June the ACCJ announced that it had brought legal action against the Head of the Chilean Gaming Control Board, Renato Hamel. The charges stated that Mr.Hamel had failed to limit illegal gaming in the country.
The new act will more clearly state that arcades will not be able to house machines which offer cash prizes or prizes which can be redeemed for cash and may only house amusement machines. The new act will also state that any machine operating in an arcade must be approved by the SJC and display an SJC seal which starts that the machine is solely for amusement purposes.  The new initiative has been welcomed by the ACCJ who have hailed the move as a step in the right direction.