By
Phil
- 13 January 2014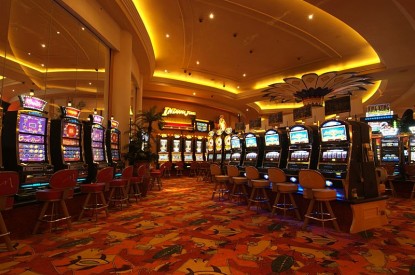 The Chilean Gaming Control Board (SCJ) has issued a number of new rules when it comes to the technical standards for slot machines as authorised under Law No. 19,995.
In order to bring more transparency to the industry and increase player confidence it is the first time that the board has issued detailed rules when it comes to the technical standards of gaming equipment.
According to a press statement which was released last Thursday the new rules: "specify the requirements necessary to ensure that the games are fair, reliable , auditable and random , and raises the technical requirements . . .including , hardware specifications , software , information on the operation of slot machines, artistic illustrations  and the acceptance of bills and tickets."
Slot Machines must from now on also incorporate the concept of "Fair Play" meaning that a "game should not be designed to give false expectations." Under this premise slot machines may "not incorporate an illusion of control or offer an option to influence an outcome by using skill."
New standards also cover progressive slot machines, monitoring online control systems and slot machines which operation on ticket-in, ticket-out (TITO) technology establishing controls to ensure that such systems are fair, reliable, secure and capable of being audited. All approved systems are listed on the SJC website and compliance with all technical standards must be certified and accredited by the SJC.
While the new rules will no doubt ensure a greater level of transparency for the industry the new rules have, it is believed, also been issued in part as a response to the growth of illegal gaming in Chile and falling casinos revenues. It is estimated that there could be as many as 150,000 illegal slot machines located in slot parlours with a further 50,000 slot machines located in small businesses and shops. Known locally as 'casinos of the people' or 'neighbourhood slots' they have been able to grow so quickly as local governments have not drawn a clear line between slot machines and Skill with Prizes Machines.
According to Chilean gaming law of 1995 slot machines outside of casinos are strictly prohibited. The law clearly states that slot machines may only be operated in the seven municipal casinos in Chile as well as the other eighteen privately run casinos throughout the nation. Furthermore, The Gaming Control Board of the Superintendence of Casinos has exclusive powers to award, reject, renew and revoke operating permits for casinos in the country and licenses for gambling and associated services.