By
Phil
- 16 October 2017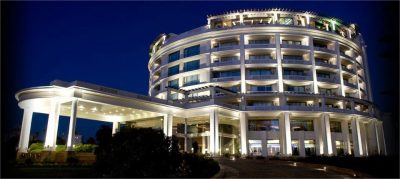 The two top leading casino operators in Chile, Sun Dreams and Enjoy, have put forward their bids for the licence to run the emblematic Viña de Mar casino.
Sun Dreams submitted two projects through two companies, while Enjoy, the current operator, introduced one. The casino is regularly one of the leading operators when it comes to gross gaming revenue and from January until August, the casino generated US$58.9m beaten only during this period by the Sun Monticello, which generated US$75.7m. It is the most popular of the seven municipal casinos – those casinos which were already in operation before 2005 when the government allowed for the construction of eighteen additional casinos.
Head of the Chilean Gaming control Board (SJC) Vivien Villagrán said: "This was a particularly attractive place, it's the place where we have the most operators making offers."
Following the reception ceremony Gerardo Cood, Chief Executive Officer of Enjoy expressed his confidence in the future of the casino: "It is an iconic casino, with a very high tax rate compared to the rest, but we see its potential, we see growth. We believe that it is a Region (the Valparaiso Region) which still lacks a lot of development and, therefore, knowing how it operates gives us many incentives to continue to operate," he said. However, he pointed out that while is was "an iconic casino from a results point of view it is not so great, so we are making an offer that satisfies us."
According to Cood, the Viña de Mar casino makes up around 12 per cent of EBITDA for the company, the casino in Coquimbo makes up 15 per cent and its casino in Punta del Este in Uruguay makes up 35 per cent.
The board will have a maximum of 120 days to review the offers. These evaluations will then be put forward to the Supervisory Council of the SJC, which will have forty days to ratify them or request their review. Once the evaluation is concluded, the SJC will issue its decision. Sun Dreams and Enjoy will also go head to head for the municipal licence for the casino located in Pucón currently run by Enjoy.